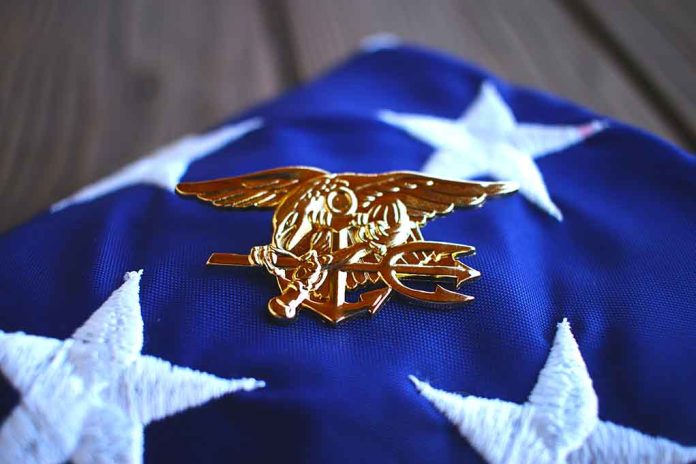 (DailyDig.com) – Life in the military can be dangerous, even if soldiers never leave the US. Accidents in training do occasionally happen, and rarely, even result in the loss of lives. Unfortunately, that's exactly what happened to one Navy SEAL who suddenly passed away on December 7.
Navy SEAL dead after Virginia training accident: reports https://t.co/5NZ7fA8q4y

— USA Today Sun🗨️ (@usatodaysun21) December 8, 2021
The Navy did not disclose the identity of the lost SEAL Team 8 soldier as the family has yet to receive notification of their death.
The man was stationed at Virginia Beach Naval Amphibious Base in Little Creek when he allegedly suffered some kind of injury on December 4. Naval Special Warfare Command spokeswoman, Lt. Cmdr. Kara Handley reported that he later died from his injuries in a Norfolk hospital.
Handley calls the Navy's decision not to identify the soldier typical. Military policy states leaders must wait at least 24 hours after they notify the family before taking this step.
The unnamed member is the 10th person to die in training-related accidents in recent years. According to Task & Purpose, nine service members suffered the same fate between 2013 and 2016, exceeding the four combat-associated deaths that occurred within the same timeframe.
The Navy says it is currently investigating the fatal accident to determine exactly what caused the SEAL team member's death.
Copyright 2021, DailyDig.com