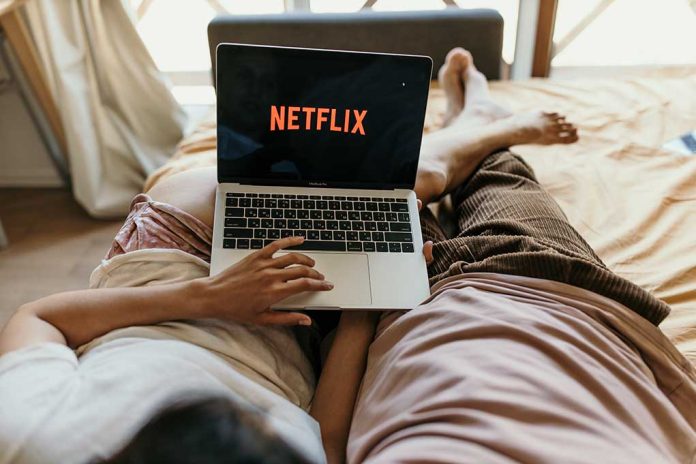 (DailyDig.com) – Netflix has become one of the biggest streaming services available to people all around the world. In order to utilize all the service has to offer, users need to pay for an account, which has led to many people simply sharing their information. Netflix is growing tired of this and is beginning to crack down on account sharing.
Users have taken to social media, pushing back against Netflix's plan to test a new system. One that would cost people sharing accounts outside of their household an extra fee. Many users have even threatened to unsubscribe from Netflix altogether.
Netflix users threaten to cancel their subscriptions as the platform cracks down on password sharing and says you'll have to pay an extra FEE to share your account with people outside your household https://t.co/InaBoQoGle

— Daily Mail Online (@MailOnline) March 18, 2022
A week after declaring a price increase in the United Kingdom (UK), Netflix announced its intention of charging extra fees to those granting access to their accounts in Peru, Costa Rica, and Chile. Sharing your account with friends or family living in a different home than you has become a very common practice. However, it's actually a violation of Netflix's Terms of Service Agreement.
While many people accuse Netflix of being greedy, the streaming service claims when people share accounts it hinders their ability to invest in new TV shows and films. Netflix has blamed its price hikes on people sharing accounts, prompting it to conduct tests of the new system in some countries. The question is whether or not this test will spread to other parts of the world, say the United States?
Copyright 2022, DailyDig.com