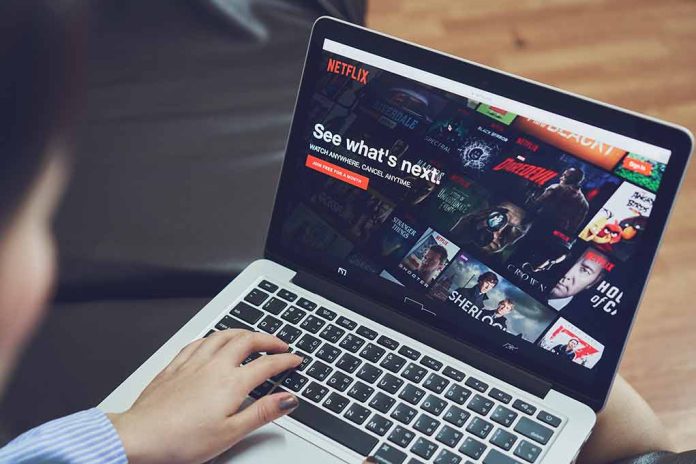 (DailyDig.com) – The French classic "The Wages of Fear" from the 1950s will be remade by Netflix in an upcoming project that will reunite the streaming service with action-thriller guru Julien Leclercq.
There is little known about the adaptation outside of its stars, but a first peek picture from Netflix hints at a modern setting. The film's production has begun, and it will be released in 2024.
Franck Gastambide, who is well recognized for his performance in "Taxi 5," will star in Leclercq's remake with Sofiane Zermani, Ana Girardot, and Alban Lenoir.
Folco Lulli, Yves Montand, Charles Vanel, and Peter van Eyck appeared in the 1953 original as four out-of-luck men hired to transport trucks packed with nitroglycerine into the mountains as a component of an attempt to put out a fire in an oil well. The piece is widely considered to be among the best of its kind.
Leclercq has said that rejoining his actors for a remake for global distribution on Netflix requires him to give the project his best. Among the many high-energy action movies he has directed are "The Assault," a 2010 film about a hijacking, and "Sentinelle," which stars Olga Kurylenko. The Netflix crime series "Ganglands" he worked on was his earlier project with the streaming service.
The filmmaker also shares screenwriting credits with "Ganglands" author Hamid Hlioua. Labyrinthe Films, founded by Leclercq and Julien Madon and located in Paris, is responsible for the production.
Henri-Georges Clouzot directed the first cinematic adaptation. From Georges Arnaud's titular book, Henri-Georges and Jean Clouzot adapted this film. Nearly seven million Americans saw it in theaters, and it also took home top honors at the Cannes and Berlin Film Festivals in 1953.
Christopher Nolan has mentioned showing the original film to his "Dunkirk" cast and crew in order to get them psyched up for the truck sequences in the World War II epic. An episode of "MacGyver," the TV series from the 1980s, and Howard W. Koch's "Violent Road" were both clearly influenced by the movie and the book.
Copyright 2023, DailyDig.com