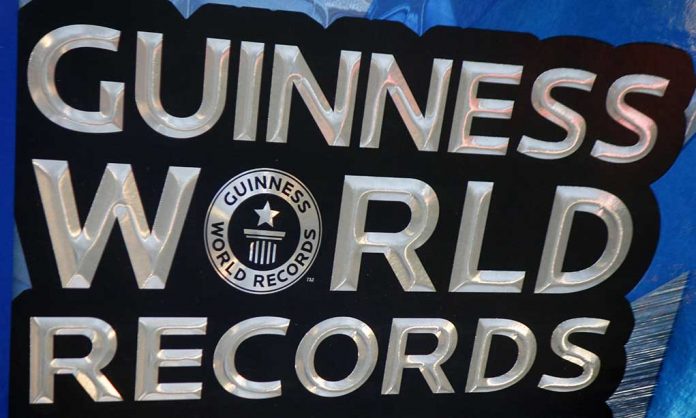 (DailyDig.com) – For people who love their craft, world records are the ultimate achievable goal. Many hopefuls practice for years just to have a shot at making history. Yet, only a few manage to realize their dreams. This math teacher from India was one of them.
57-year-old Ravi Kumar Toleti set the world record for the largest display of origami peacocks on August 17, 2021. The talented paper-folder says he chose the beautiful birds as his subject in an effort to pay homage to the national bird of India.
Toleti's journey to becoming a world record holder began just a few short years ago, when he started to realize how teachers often use origami in math and science lessons. He openly admits how tough it was to achieve his goal, but says passion helped him achieve results.
ODD NEWS: Math teacher folds 1,776 origami peacocks for Guinness World Recordhttps://t.co/yZO3IiqCAL pic.twitter.com/A0tyWU2ny3

— Upshot Reports (@upshotreports) August 18, 2021
It took Toleti 16 days to smash the record. He carefully folded a total of 1,776 sheets of paper for about four hours every day, eventually molding them into 1,776 origami peacocks. The tiny paper sculptures were later displayed in Trimulgherry, Secunderabad at the Kendriya Vidyalaya school's Kalamandir auditorium. Officials at the Guinness World Records awarded him the title for largest display of origami peacocks shortly afterward.
Copyright 2021, DailyDig.com