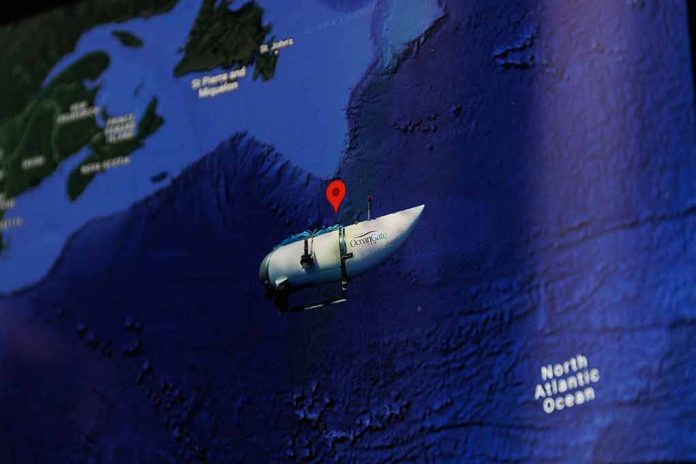 (DailyDig.com) – New information clearly suggests that OceanGate's submersible, which tragically imploded on June 19, killing five individuals, was not suitable for the expedition to the wreck of the Titanic.
The consequences of not making informed decisions and not emphasizing the safety of the submersible by Stockton Rush, OceanGate's CEO, are beginning to surface. Rush was aboard last week's catastrophic voyage when he perished along with four other souls.
In April of 2019, submersible specialist Karl Stanley heard cracking sounds while aboard the Titan. He expressed his worries in an email to Rush. Rush did not reply to his email, but he did develop and construct a new hull with some changes in design.
Arnie Weissmann, Travel Weekly's editor-in-chief, had planned to participate in the excursion in June but had to cancel before the date owing to a conflict in his schedule. The evening before the mission, he had a disturbing talk with CEO Rush.
He said that Rush got a good deal on the material, carbon fiber, used to construct the Titan from Boeing, since it had outlived its usefulness in aircraft. Rush knew about the problems with carbon fiber, a terrible material for a ship traveling to the deep sea.
Weissmann questioned Rush about his lack of concern, asking him why. He said that Rush was quite dismissive, stating that the carbon fiber material was great and in good condition.
It's further evidence that Rush and OceanGate used dangerous shortcuts while building the submarine. For years, they had been receiving dire warnings from industry professionals about the dangers of constructing such a ship without first having it vetted by authorities.
Boeing has removed itself from the catastrophe, according to a company spokesperson; Boeing was not a partner, and Boeing did not construct or design the Titan. They also couldn't find any evidence that the CEO or his company had ever purchased composite materials.
At the depth of the incident, the implosion would've crushed them instantaneously, according to Captain McLaren, captain of a nuclear assault submarine. Before they even realized it, they would be gone.
Copyright 2023, DailyDig.com