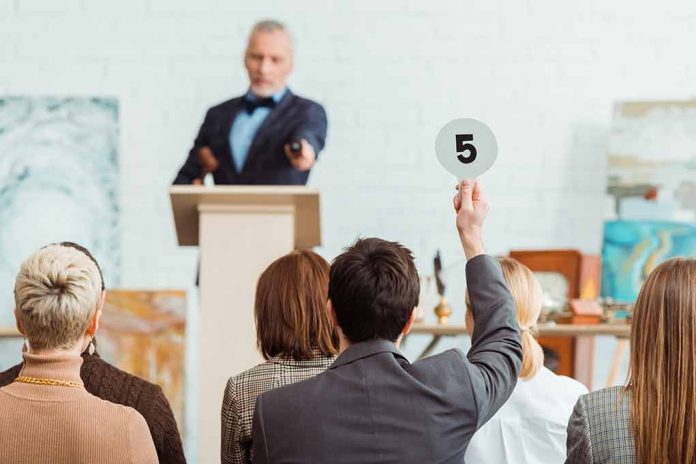 (DailyDig.com) – On May 17, Sotheby's sold a handcrafted parchment collection, called the Codex Sassoon, dating back over a thousand years and containing practically the whole Hebrew Bible, for $38.1 million. It's one of the largest costs paid for an item of literature or historical record at auction.
Sotheby's made the announcement that the purchaser was the 'American Friends of ANU—Museum of the Jewish People' in Tel Aviv, with funds donated by a previous ambassador to the nation of Romania, Alfred H. Moses. It will be given to the museum, where it will be prominently shown on permanent display.
According to Moses, the Hebrew Bible represents the most important book of all time and serves as the cornerstone of Western culture. He is overjoyed that the Jewish people now have ownership of it. His goal was to have it housed in a public location accessible to everyone.
Except for the first ten chapters of Genesis and a few other minor omissions, the Codex Sassoon contains all Hebrew Bible books (24). It is the earliest, almost complete Hebrew Bible, dated by scholars to the ninth or tenth century. From 1989, it has been in the hands of Swiss collector and businessman Jacqui Safra. A few academics have seen it.
When contrasted to the jaw-dropping sums often achieved at prestigious art auctions, the final tally of $38.1 million may seem like a steal. However, such statistics are very seldom collected for historical records or books.
The businessman Ken Griffin spent $43.2 million in November 2021 on the first edition of the United States Constitution at auction, setting a new record.
The Codex Sassoon was very costly even in its day, needing the hides of well over a hundred animals to produce the 400 or so parchment pages. One writer penned the whole document. It is a masterwork of scribal art, according to Sharon Liberman Mintz, a chief adviser for Judaica at Sotheby's.
The museum's board chair, Irina Nevzlin, referred to its return to Israel as "coming home."
Copyright 2023, DailyDig.com