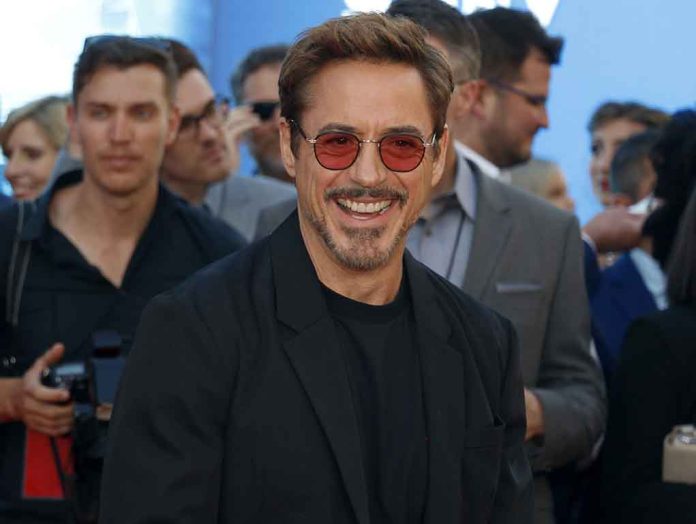 (DailyDig.com) – "Iron Man" star Robert Downey Jr. gushed about "Oppenheimer" leading man Cillian Murphy, saying he was amazed by Murphy's dedication to the job.
Downey, 58, portrays Atomic Energy Commission Chairman Lewis Strauss. Christopher Nolan directed the three-hour epic which stars Cillian Murphy playing J. Robert Oppenheimer, known as the "father of the atomic bomb". The movie reflects on the invention of the bomb that finished WWII with the destruction of Hiroshima and, subsequently, Nagasaki, Japan.
When Nolan phoned him, Murphy said he realized it would prove to be an enormous responsibility. But he believed he could endure such an obligation to do the job well.
Downey said he had never seen a leading actor go to such lengths for his role. Murphy would frequently decline Downey's invitations to do something together during breaks in filming so that he could remain working.
A co-star of the picture as one of Oppenheimer's major love interests, actress Florence Pugh agreed with Downey that Nolan possessed one of the finest lead actors in Murphy. She has been following his career as an actor for quite some time. She considers working with him to be among the most memorable moments of her life.
Murphy was so dedicated to playing Oppenheimer that he even adopted his diet. Emily Blunt, who plays Kitty Oppenheimer with Murphy in the film, said that Murphy seldom ate to get the look of his character. According to her, his task was enormous. She joked that he was limited to something like one almond a day for sustenance. He was really thin.
The "Peaky Blinders" star also spoke out about his experience of slimming down for the part. He has spoken about his fondness for physical acting and has shown interest in perfecting Oppenheimer's distinctive physique and silhouette. He was working in costume and tailoring, where he had to drop a lot of weight. He was now very thin, bordering on gaunt, and subsisted on martinis and smokes.
"Oppenheimer" is now available for public viewing in theaters.
Copyright 2023, DailyDig.com