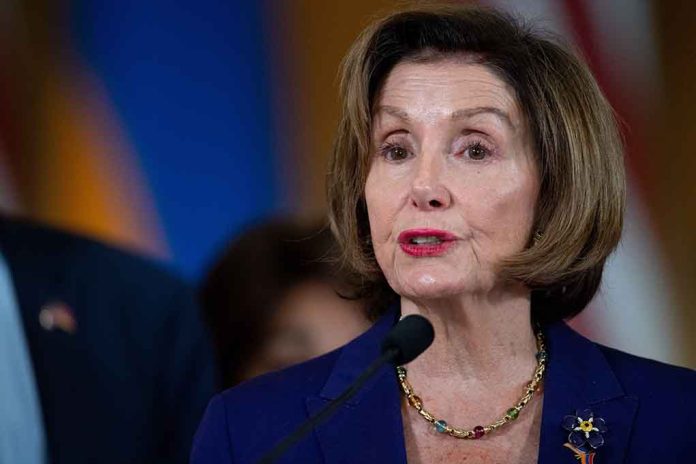 (DailyDig.com) – Capitol Police Chief Thomas Manger reported that Nancy Pelosi's residence was last inspected for security four years ago in 2018.
Congress has been pressuring Capitol police for explanations since the October 28 brutal assault on Mr. Pelosi, when the suspect was hunting for the speaker. Ms. Pelosi was in Washington DC at the time of the incident.
Zoe Lofgren, leader of the House Administration Committee, wrote to the Capitol Police last month to ask about the Pelosi home's security issues that facilitated the assault.
Capitol Police's 2018 security assessment recommendations are unclear. They ignore surveillance cameras when their protectee is away, and the House Speaker wasn't with her spouse in San Francisco. The break-in could have been spotted by authorities if they were checking the broadcast in real time.
Chief Manger said that Capitol Police will now do extra security reviews of the residence after the incident. He also said that they will seek security checks after each leadership transition.
Ms. Lofgren reported that Capitol Police opened 632 threat complaints regarding the speaker last year. At least 24 instances were forwarded to the Department of Justice for prosecution. Because of these threats, Chief Manager said they had more people protecting her than any other congressional member.
After the GOP midterm sweep, Democrats will lose House control in January 2023. Ms. Pelosi will then leave the Democrat leadership when Congress ends.
Capitol Police must increase protection for speaker-level threats. "The level of violence in our country directed toward political officials, government officials, it's really at a point where I think that it's as dangerous as it's ever been to be an elected official," Chief Manger said.
He noted that they are considering measures to increase congressional security in Washington, DC and their home districts, although he did not provide details. He added that keeping politicians secure in their home states is a constant concern. They need to work better with local police to plan ahead, not wait for a problem to arise.
Copyright 2022, DailyDig.com