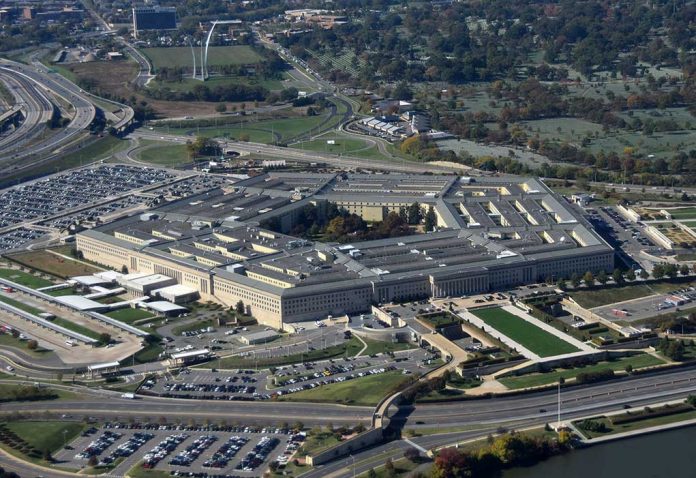 (DailyDig.com) – The decision to pull out of Afghanistan wasn't necessarily wrong. Nonetheless, poor planning led to a messy withdrawal resulting in the deaths of 13 U.S. service members and 169 Afghans. Nevertheless, on Tuesday, Pentagon leaders told Congress their side of the story.
During a Senate Armed Services Committee meeting, U.S. Defense Secretary Lloyd Austin told lawmakers they did not anticipate the collapse of the Afghan government.
Pentagon leaders to face Congress on Afghan pullout decision https://t.co/bSKojgb6Fd

— Globe Politics (@GlobePolitical) September 28, 2021
Republicans criticized President Biden for losses associated with the shaky withdrawal from the Middle Eastern nation. Senator James Inhofe (R-OK), also a top Republican on the committee, accused Biden of ignoring advice from military leaders.
Today's testimony has left no doubt: President Biden was warned by his commanders that the Taliban would take over if all troops were withdrawn unconditionally, and the President ignored their advice. pic.twitter.com/lwhBKKUHB9

— Sen. Jim Inhofe (@JimInhofe) September 28, 2021
General Mark Milley, chairman of the Joint Chiefs of Staff, told the committee they expected to have more time to thwart the Taliban takeover. He also claims the military warned Biden and his administration of the potential fallout from a hasty withdrawal — namely, the collapse of Afghanistan and the extremist group's rapid rise to power.
Milley and U.S. Central Command leader General Frank McKenzie recommended leaving at least 2,500 U.S. troops in the region for some time following the withdrawal. Despite that, President Biden later denied receiving their suggestions during an exclusive interview with George Stephanopoulos of ABC News.
U.S. Defense Secretary Lloyd Austin praised the evacuation effort, noting that American troops initially planned to rescue 70,000 to 80,000 from the region but instead ushered out a total of 124,000. He admits the effort may have been far from perfect, yet says the 17-day operation was also the largest airlift in US history.
Milley called the withdrawal the product of a 10-year drawdown extending throughout several different presidencies. He also says how the incident unfolded led to an outcome the government never wanted to witness: an Afghanistan fully under Taliban control.
Copyright 2021, DailyDig.com