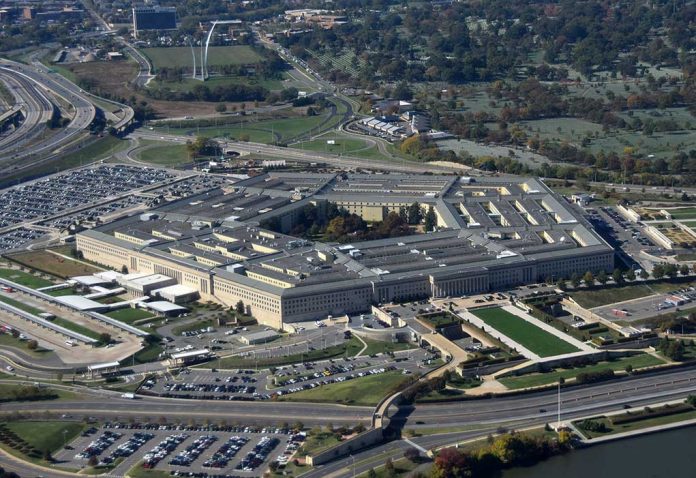 Pentagon Saves Taxpayers MILLIONS With Clever Tactic
(DailyDig.com) – The Pentagon is in charge of defending the United States. Even so, that doesn't mean it's invulnerable itself — an unfortunate truth, which a new report has just uncovered. The Pentagon recently recovered millions of dollars thanks to its fraud hotline.
The Pentagon recovered $13.2 million in six months from private contractors who committed violations in connection with awards, according to the Department of Defense Office of Inspector General.https://t.co/RpuQj0v4kA

— American Logistics Association (@ALA_National_HQ) June 1, 2022
The Office of Inspector General's semiannual report to Congress shows the Department of Defense's (DoD's) fraud detection hotline led to investigations that recovered more than $13.9 million. A vast majority, $13.2 million of that figure, the Pentagon recovered in six months. The money came from private contractors the investigations found were participating in violations regarding awards.
Between October 2021 and March 2022, over 8,000 allegations poured into the hotline including complaints from private contractors, civilians, and military personnel. For many of the allegations, people complained about ethical violations and personal misconduct. Procurement and contract administration, retaliation, and personal matters were also part of the complaints.
The DoD created the hotline to offer a way for people to confidentially report any violations of rules, regulations, or the law without having to fear repercussions. Despite the number of complaints, fewer than half of them actually prompted investigations. The DoD only opened 3,485 cases during that collection period, and including those from previous collection periods, the department closed on a total of 3,000 investigations. Imagine the amount of taxpayer money the DoD could've recovered if it had looked into all of the reports.
Copyright 2022, DailyDig.com