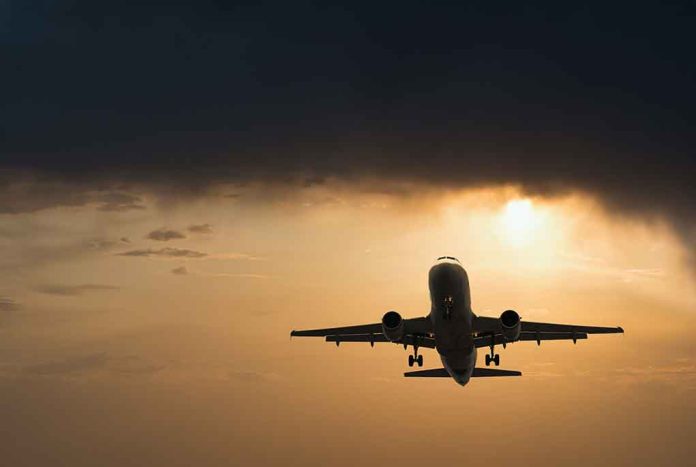 (DailyDig.com) – The Inspector General's office has opened an inquiry into Pete Buttigieg's use of a private plane for official Transportation Secretary business operations. Marco Rubio, the senator from Florida, ratcheted up the pressure on the government to hold Buttigieg responsible, leading to the probe.
Since entering office in 2021, Buttigieg has flown, at least, 18 times on a private plane paid for by the American people, despite his repeated advocacy for bold action to tackle climate change. Americans for Public Trust (APT), a government monitoring organization, found flight records that jived with Buttigieg's internal schedule.
After assisting in uncovering Buttigieg's wasteful use of publicly funded government planes, Caitlin Sutherland, the executive director of APT, expressed relief that his flights were being scrutinized.
On December 16, 2022, Rubio asked them to investigate whether the Secretary's use of federal airplanes for travel within the United States and abroad complied with all relevant federal rules and DOT procedures and rules, referencing news reports about the Secretary's travel.
They will check to see if the Secretary's office followed all relevant rules and regulations when sending high-ranking officials aboard DOT planes. Any travel done on the company's funding since January 31, 2017 will be subject to scrutiny. They anticipate starting the audit very soon.
Buttigieg's representative claimed the former mayor of South Bend, Indiana, only flew on private FAA flights when it was "more cost effective" than taking a commercial flight.
The spokesperson said they look forward to the external inquiry proceeding so that the ridiculous assertions made regarding the Secretary's travel arrangements may be put to rest.
The use of a private plane led to the resignation of Tom Price, who was Secretary of Health and Human Services, on September 29, 2017. The news outlets labeled the incident a scandal. It will be seen if Buttigieg will also step down or if President Biden lets him off the hook.
Buttigieg and his team have said that he saved the government money by using private transport, and he still maintains that he did nothing illegal.
Copyright 2023, DailyDig.com