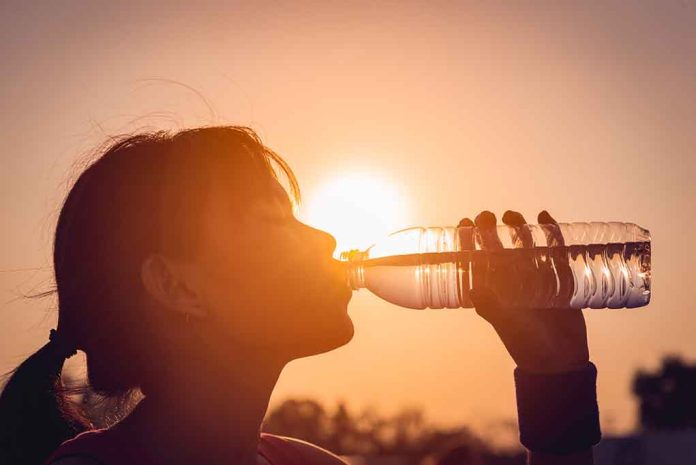 (DailyDig.com) – After a chemical accident on Friday, March 24, municipal authorities in Philadelphia advised people to use bottled water for now.
The Delaware River was contaminated after a chemical leak in Bristol, Bucks County. It contained latex and was reported by Philadelphia's deputy director, Mike Carroll. The leak started when a pipe ruptured at the Trinseo chemical facility near Bristol. The Delaware River tributary, Otter Creek, had what the Coast Guard estimated to be over 8,000 gallons of the latex finishing compound leaked into it.
Carroll cautioned that there may be contamination in the water system in the future. Until the all-clear is given, homeowners should not use tap water from their homes for drinking or cooking.
According to Trinseo's senior VP, Tim Thomas, the chemical is a water-based version of the acrylic paint typically kept in most homes.
After learning about the spill from the Delaware Valley Early Warning System, the Philadelphia Water Department has been conducting an assessment of the situation to determine the community's possible exposure to risk. Initial results did not indicate contamination, but they are currently keeping a close eye on the issue and performing tests.
An updated statement was released late Sunday afternoon saying that there is no immediate need to purchase water. This is based on the findings of recent testing efforts. This revision accounts for the delay in transporting river water via treatment facilities and distribution networks to end users. All of Philadelphia's current drinking water was purified before the leak occurred. However, the city added that the tap water is safe to drink until Monday at 11:59 p.m. Customers are advised not to purchase water for the time being, as they may safely fill containers from the tap.
According to Carroll, the clearest data has shown that drinking water poses no immediate health risks to humans. No one involved in this incident should need medical assistance. Nonetheless, they'd want the general public to be informed so that they may make an informed decision about whether or not to drink bottled water.
Copyright 2023, DailyDig.com