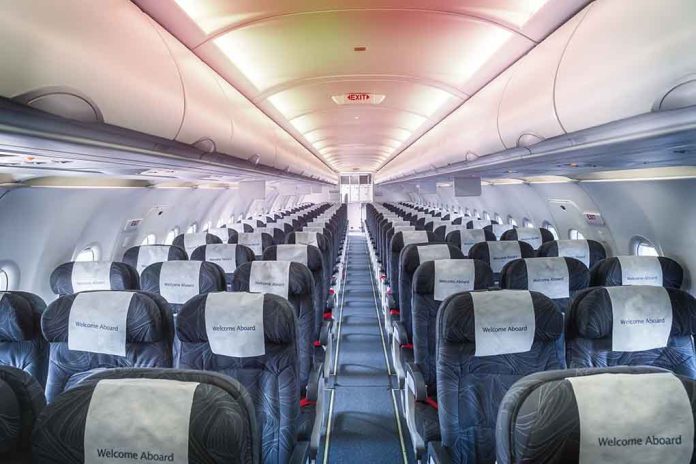 (DailyDig.com) – A pilot for United Airlines was suspended on July 25 after he allegedly showed up to work drunk on a trip from Paris, France, to Washington, D.C.
When they tested his blood-alcohol level, it was registered at 0.132%. This level is greater than three times the U.S. FAA's legal limit and six times the limit permitted by the European aviation authority.
Henry W., the pilot, 63, was given a fine of 4,500 euros, a six-month suspended jail term, and a one-year suspension of his pilot's license. Henry testified in court on July 25, saying that the night before his shift to fly, he had some wine, just two glasses. But the police disagreed, saying that he displayed indications of obvious intoxication when he arrived at his shift at 3 p.m.
One officer testified that he seemed disoriented at the time, with glassy eyes, pasty lips, and a stumbling gait. A French court judge stated she had reason to suspect Henry's assertions in light of the officers' evidence and Henry's high blood alcohol content. According to her, he would have endangered the lives of all 267 people, plus the crew, on board the aircraft if there had been an air disaster.
United has said that passenger and staff safety will always come first. They have a zero-tolerance policy regarding drinking because they expect nothing less from their staff. This worker was terminated from the flight immediately. They assured the authorities that they were helping out in every way they could.
After two pilots were detained in Scotland in 2019 on suspicion of drunkenness, the airline instituted stricter policies regarding intoxication. The pilots had been drinking before their shift to take off from Scotland for a trip to Newark across the Atlantic. As a result of what happened, the corporation instituted a "bottle-to-throttle" protocol. It stresses the importance of pilots avoiding alcohol consumption in the hours leading up to their flights, no less than 12 hours.
Copyright 2023, DailyDig.com