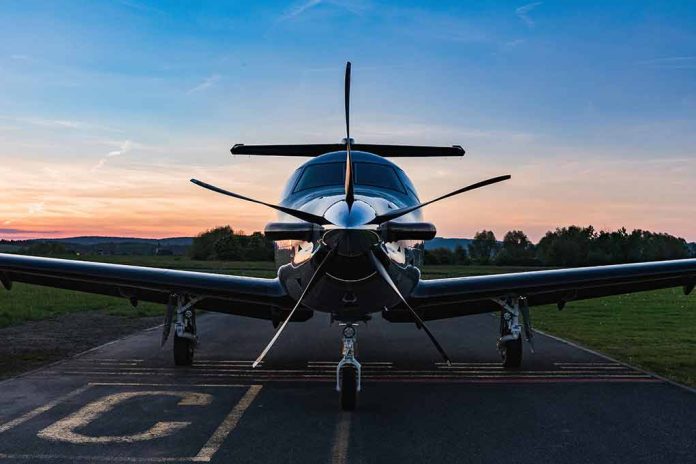 (DailyDig.com) – It's been revealed that a number of flying taxi cabs will be constructed in Ohio, bringing us closer to the world depicted in the cartoon "The Jetsons," in which flying cars abound.
According to the site's officials, eVTOL (electric vertical takeoff and landing) air taxis would be constructed, tested, and flown primarily for commercial passenger deliveries. The air taxi can travel up to 200 mph, has a seating capacity for four travelers, and can travel 100 miles. They estimate that it will create 2,000 new employment opportunities in the region.
Dayton International Airport will be the location of the eVTOL assembly plant, and Joby Aviation Inc. was chosen to construct it. Ohio Governor Mike DeWine and other state leaders announced the news on September 18. As Joby Aviation ushers in a new age of aerial mobility in Dayton, Ohio, DeWine said that the Wright Brothers began the state's history of aviation innovation, and it will continue with Joby.
To produce up to 500 eVTOLs annually, Joby expects to spend at least $477.5 million. The manufacturing facility is slated to operate in 2025, with the building beginning in 2019.
CEO and founder of Joby Aviation, JoeBen Bevirt, stated that they are thrilled to begin the next phase of the aviation tale in Ohio, the state that began it all. Ohio will be pivotal in the development of the aviation industry as one of the leading states for production and innovation in this sector.
In June, the FAA issued a "Special Airworthiness Certificate" to Joby Aviation, enabling the business to commence test flights of its eVTOL prototype.
To better serve its clients in Los Angeles and New York, Delta Air Lines and Joby established a collaboration last year to provide eVTOL airport-to-home transportation.
Toyota collaborated with Joby on the development and deployment of the first phase of the company's manufacturing facility in California. Joby will get guidance from the firm once production of the air taxis starts in Ohio.
Copyright 2023, DailyDig.com