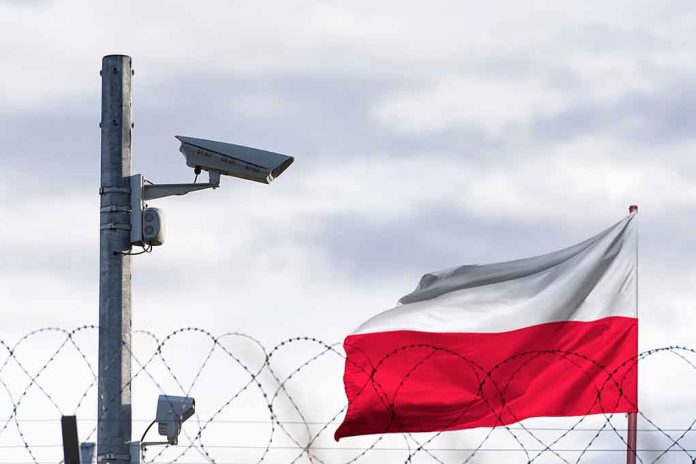 (DailyDig.com) – Construction of a new border wall began along Poland's border with Belarus recently. While one may be quick to assume it has to do with the ongoing issue between Russia and Ukraine, that's simply not the case–at least for now. Instead, Poland is attempting to thwart smuggling.
Officials say the fence will span 115.6 miles, or just under half of the 260-mile border Poland and Belarus currently share. Projected expenses are expected to come in at just around $393.2 million.
🇵🇱🇧🇾 The new fence will be equipped with cameras and motion detectors, among other things, to help border guards prevent smuggling, an official said. https://t.co/WijOglantd

— euronews (@euronews) January 26, 2022
According to Captain Krystyna Jakimik-Jarosz, a spokeswoman for Poland's border guard, the fence is already helping them beef up national security. A group of migrants recently gathered to attack and open a passage; the fence allowed Poland to muster enough resources and support to thwart the breach.
Jakimik-Jarosz didn't release any specific details regarding the location of the wall, noting that Belarusian officials were waiting for such information to send migrants to those particular areas. The spokeswoman noted it was in Poland's best interest not to report the location of the new fence until completion. Officials expect that to occur by June 2022.
Copyright 2022, DailyDig.com