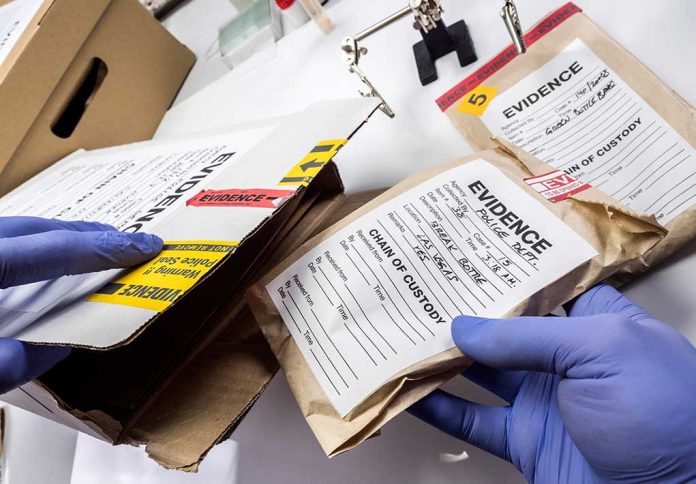 Police Make BOMBSHELL Discovery In Underground Homeless Bunker
(DailyDig.com) – While general crime has been on the rise in the US, information from Statista shows larceny or theft has surprisingly been on the decline since 1990. Despite this, theft is still a problem and authorities recently uncovered a cache of stolen goods with an estimated value of $100k in a very surprising location — a homeless camp.
No, this is not an episode of Hoarders. It's $100K worth of stolen goods, guns, & power tools. Thanks to the smart policing of our patrol officers, 6 arrests were made and the items returned to the theft victims. https://t.co/ZN2qT2eZFi

— San Jose Police Officers' Association (@ProtectSanJose) July 14, 2022
The San Jose Police Department was investigating a commercial larceny incident when they stumbled upon an underground bunker that was a homeless encampment. Inside, where detectives found five people were living, authorities also revealed a massive stash of stolen goods, which included power tools, guns, ammo, and construction equipment.
Today Patrol Officers continued to conduct follow up on a commercial burglary incident that occurred yesterday.

The investigation led them to a homeless encampment in the area of Coyote Creek and Wool Creek Dr.

Here's what they recovered from an underground bunker: pic.twitter.com/LApVW3WWn6

— San José Police Media Relations (@SJPD_PIO) July 12, 2022
Investigators described the shelter as "elaborate," explaining it was complete with electricity. Law enforcement officials have a feeling the people staying in the underground hideout were illegally using electrical power from another person's source. Police have arrested six people in connection with the discovery.
The hideout itself is along Coyote Creek; the homeless people built it into the side of the bed, where authorities claim it wasn't visible to the untrained eye. Investigators explained that a burglary at Sprig Electric is what led them to the bunker's location, citing they noticed one of the stolen vehicles parked near its entrance.
Police mentioned they're unsure if there are similar constructions throughout the city, and citizens are concerned. Authorities didn't have details as to what will happen to the shelter now that they concluded their investigation, explaining it would be up to city hall to make that decision.
Copyright 2022, DailyDig.com