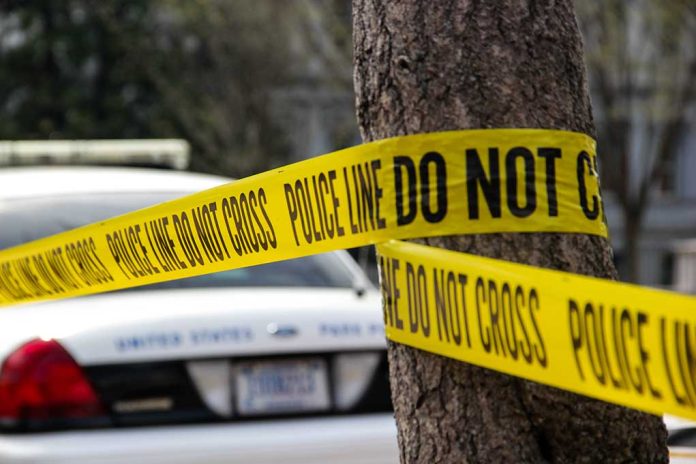 (DailyDig.com) – Samantha Thrasher, a 24-year-old Kansas resident, was sought for her involvement with the shooting of a youngster and a man at a hotel in Blue Springs, Missouri, on June 1. This incident resulted in no fatalities. A criminal warrant for her arrest has been issued for first-degree assault.
According to a spokesperson for the Blue Springs Police Department (BSPD), Thrasher shot both people after the man intervened to prevent her from abusing a worker at a local hotel. After reportedly shooting and injuring a child of seven and a man of thirty-six at the hotel, she fled in her vehicle.
When the police arrived, they discovered a guy who had been shot many times. The young child was shot in the elbow. Both victims received medical attention after being transported to hospitals.
According to preliminary inquiries, the victims had their first brush with Thrasher when entering the hotel. When she drove her Tahoe onto the curbside, she came dangerously close to hitting them.
According to a witness, she went to the front desk and asked for a refund on her accommodation. The staff member at the hotel said that the manager was the only one who could make the decision. After getting into an argument with the hotel worker, Thrasher reportedly seized her by her hair and assaulted her.
Police added in a statement that they believed Thrasher to be carrying a weapon and extremely dangerous. If anybody happens to run across her, they should alert the authorities. They're hoping someone will recognize her from the two photographs they published.
A BSPD representative indicated that, although Thrasher does have a criminal history, it is not in the area of Blue Springs. Two assault accusations from 2017 and 2018 have been filed against her in the county of Wyandotte, Kansas.
Photos captured from nearby surveillance cameras seem to show her drawing a weapon from a car and aiming it toward the two victims.
Anyone with information on the shooting or the whereabouts of Thrasher is urged to contact the appropriate authorities.
Copyright 2023, DailyDig.com