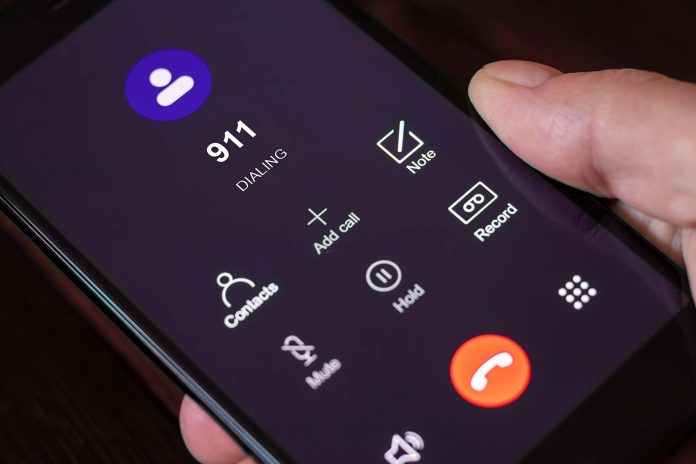 (DailyDig.com) – In an effort to reduce response times, the Dallas, Texas Police Department is considering some adjustments. Residents will be required to refrain from dialing 911 for non-emergencies in an effort to lighten the strain on police personnel.
Police will cease to physically come to the residence of the individual reporting the crime in certain situations, including those involving missing items, graffiti, and identity theft. For all but the most urgent situations (such as ongoing crimes or medical crises), online reports will be required as of July 3. This system has been accessible for the past three years, but participation has been optional throughout that time.
On June 20th, Chief Eddie Garca stated they have to consider the mental health of their officers due to the volume of calls they get. There has been an uptick in the number of critical incidents requiring immediate police response in Dallas so far this year. He believes this is the best way to improve the working circumstances of the community's police officers without compromising the quality of service they provide to the public.
He said officers had personal experience of how precious time is in a crisis. They need their police to be easily accessible in case of an emergency. Whether a crime is reported via the internet or over the phone, the investigation procedure will be the same, Garcia said.
Dallas police administrator for 911, Robert Uribe, stated that those who don't have access to the internet may still call the non-emergency phone number or use a kiosk at a police station to report crimes.
A spokesperson for the Dallas Police Department claimed that there are presently 3,023 officers. This is a decrease from nearly 3,500 officers in 2014.
Garca has said that they are striving to expand as rapidly as they can. Their recruitment team is investing their efforts in expanding. However, the differences between the city's current personnel levels and those from the time it was less populous are plain to see.
Copyright 2023, DailyDig.com