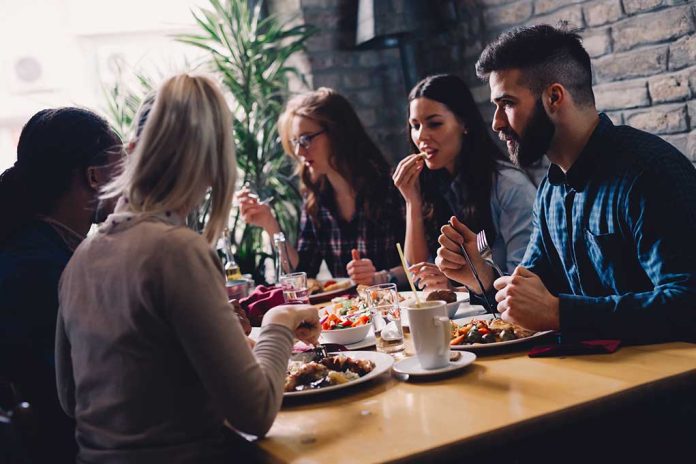 (DailyDig.com) – A well-known chef has reportedly made the decision to exclude vegans from his eatery. After leaving television in 2016, John 'Johnnie' Mountain, a British chef, moved to Connolly, Perth, Western Australia, and founded a restaurant called Fyre.
His breakthrough came on the BBC program "Great British Menu," in which the best chefs in Britain compete for the opportunity to prepare one dish of a four-course meal.
The chef had made news before, but following a heated altercation with a client on June 19, he barred vegans from the restaurant. For the sake of everyone's sanity, Mountain said, he has imposed a blanket ban on vegans at Fyre.
The chef said that a young lady had approached him and inquired whether there were any vegan alternatives, setting in motion a chain of circumstances that ultimately resulted in the closure of his restaurant to vegans. He assured her that they could meet her dietary needs by serving vegetables and gnocchi.
She was upset because the only food available to her was a dish of vegetables. It was satisfactory, but the price tag of $32 caught her off guard. The patron posted a scathing Facebook review of the eatery, arguing that the lack of suitable vegan options reflected poorly on the restaurant's culinary skills. She expressed concern that the eatery would close soon.
In reaction, Fyre said that vegetarians and vegans make up a tiny fraction of the local population and that his restaurant would no longer cater to them. He thanked her for the critical feedback. Since then, Mountain said that the restaurant's online review section has been overwhelmed with nasty feedback, yet others have come forward to support it. "Seriously, I'm done," he said to the Australian media. He has no intention of carrying any special vegan dishes.
According to Mountain, Fyre was not intended to be a vegan eatery. Vegans can find a vegan eatery if they so desire, he said, and the negative attitude and the ganging-up response of the vegans are what led to the prohibition.
Copyright 2023, DailyDig.com