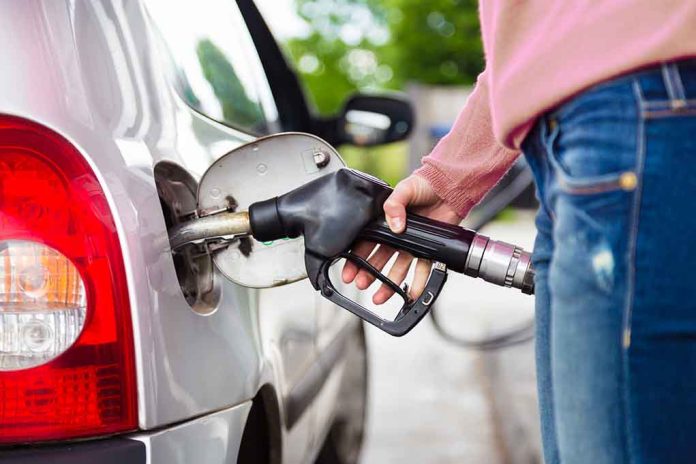 (DailyDig.com) – In a bid to revive sagging energy prices, Saudi Arabia has announced that it will maintain oil output restrictions until September. It's a step that might lead to higher gas costs throughout the United States.
On August 1, gasoline prices in the United States averaged $3.82 per gallon, about a 30-cent increase from the previous month. Experts believe the spike in energy prices that followed the Ukrainian invasion by Russia last year was unprecedented. This is due to the fact that current gas prices are far lower than they were a year ago.
The Saudi Ministry of Energy has announced that the country will maintain its voluntary production reduction of one million barrels each day during the month of September, bringing its total production down to about nine million barrels each day. The goal of the reduction is to maintain the equilibrium and stability of the oil markets, and it may be prolonged or intensified if necessary, according to an unnamed Saudi official.
Analysts have long anticipated the change. Last month, Saudi Arabia initiated a decrease in oil output, and last week, OPEC+ decided to maintain current production reductions beyond 2023.
Lower capacity at refineries and a greater need for air conditioning are both results of this season's exceptional summer temperatures.
On August 3, the price of a barrel of Benchmark Brent crude oil was above $80. Despite lower sales from China and stricter monetary regulations aimed at battling inflation, several rounds of output cutbacks over the last year have failed to meaningfully improve prices. Since late October 2022, Brent has traded in the $75–$85 range per barrel.
The Saudis are eager to see higher oil prices so that they can finance an ambitious program called Vision 2030 to diversify the Saudi economy away from oil and provide employment opportunities for the country's young people. Among the many enormous infrastructure initiatives in the works is the creation of a future metropolis dubbed Neom, estimated to cost over $500 billion.
Copyright 2023, DailyDig.com