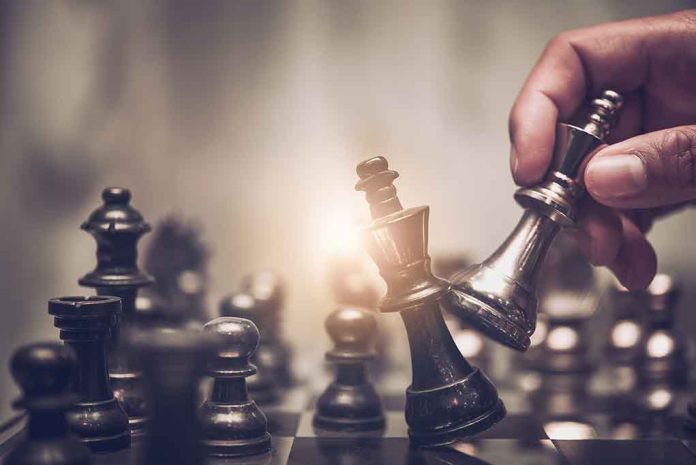 (DailyDig.com) – Concerns have been raised by Republicans over the abrupt departure of Project Veritas founder and CEO James O'Keefe, although others have questioned whether or not he was the best choice for the organization. The company's workers were worried about him due to a leaked document that detailed their concerns about his conduct and managerial style.
As O'Keefe explains it, he and a Project Veritas officer clashed. Even though he attempted to handle the situation discreetly, it eventually exploded at a company meeting. As the officer declined to resign as promised in a previous discussion with O'Keefe, the latter took disciplinary action and ultimately terminated the officer's employment. As he was out of town, another Project Veritas official notified him that they intended to have an emergency meeting to reorganize the firm.
In a video message to employees just before he left his office, O'Keefe promised that the company's purpose to investigate and expose wrongdoing would continue, although under a new name.
A large number of Project Veritas' Twitter followers abandoned the organization's Twitter account when James O'Keefe announced his departure. They presumably don't believe it could function well without him. Several prominent Republicans have commented on his departure.
Republicans, including Donald Trump Jr., are worried. He said that, without O'Keefe, he had no idea what Project Veritas would do. Exposing the extreme left must continue as a mission priority. These people are protected by multibillion-dollar corporations. Those who wanted accountability for wrongdoing only had O'Keefe on their side.
Conservative attorney and former Trump aide Jenna Ellis, on the other hand, likened O'Keefe to a cult leader and seemed to support Project Veritas's choice. She pleaded with Twitter users not to unfollow Project Veritas over the decision. She strongly suggested that they hold off until they had more information.
Ellis said she knows the truth and that the truth will eventually emerge, in response to a user who wondered whether she had inside information.
A representative for the company said the board of Project Veritas had taken over management.
Copyright 2023, DailyDig.com