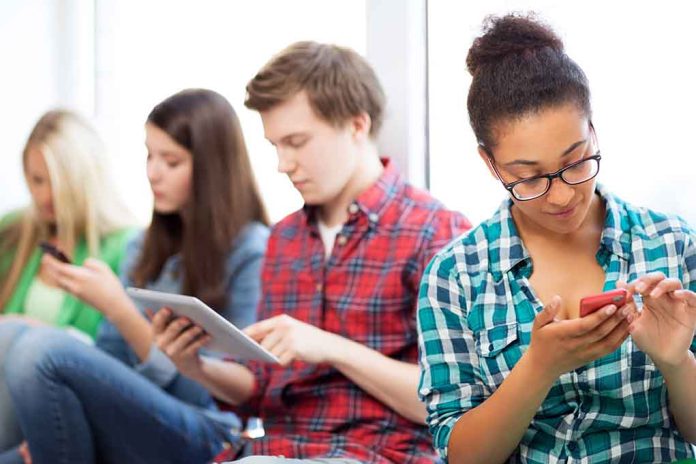 (DailyDig.com) – The Russia-Ukraine conflict rages on and is only intensifying. Russian President Vladimir Putin has been cracking down on what he calls "fake news" in Russia. The president's crackdown has led to many companies deciding to suspend actions in Russia, a country that is allegedly already suffering from the sanctions many countries, including the United States, have imposed on it.
Several companies, including streaming giant Netflix and China-based TikTok, joined a withdrawal effort from Russia after Putin signed a law banning "fake news." Under the new law, anyone spreading "fake news" could face up to 15 years in prison.
TikTok suspends new content and livestreaming in Russia after Putin signs 'fake news' law https://t.co/QeXLXvkH6O

— Fox News (@FoxNews) March 7, 2022
Of course, the Kremlin will be in charge of deciding what's fake and what's not, such as anyone calling the conflict a "Russian invasion," rather than Putin's preferred term, "special military operations." The popular social media app TikTok announced it will evaluate the law's safety implications. In the meantime, the app is suspending users' ability to upload new content in Russia, though private messaging is still available.
TikTok admitted that it was a way for people to be creative and connect during the troubling times the world is seeing in Eastern Europe, but representatives added the safety of its users and staff are its highest priority.
Netflix also mentioned suspending its services in Russia after it refused to stream what it called Russian propaganda. The country itself has blocked several platforms, such as Twitter, Facebook, BBC News, Radio Free Europe/Radio Liberty and Voice of America, from releasing content due to "false information" and content banned by Russian authorities.
Copyright 2022, DailyDig.com