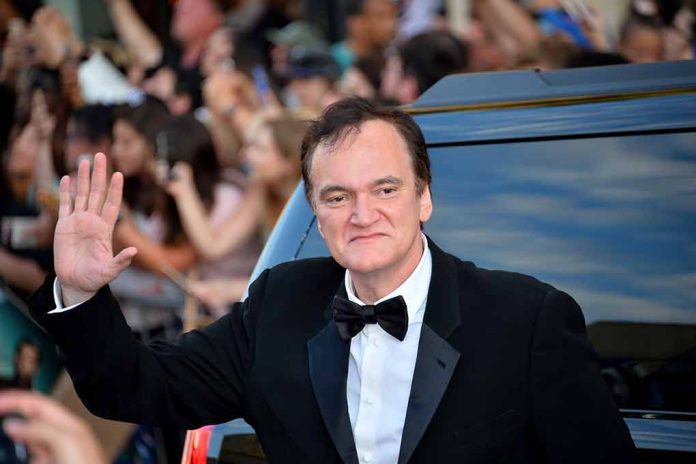 (DailyDig.com) – Oscar-winning director Quentin Tarantino is notorious for his depictions of stylized brutality, yet he refuses to harm any animals, including insects, on set.
The filmmaker of "Kill Bill" is often criticized for the graphic violence shown in his movies. The topic became famous when Tarantino, promoting "Django Unchained" in 2013, refused to answer it during an interview.
When the reporter questioned whether or not on-screen violence translates to real-life violence, Tarantino warned the reporter against asking him that and that he was not interested in answering. He would not even acknowledge the question.
The filmmaker, age 60, has expressed strong objections to the death of any nonhuman creatures in his films. He's claimed that he can't get over that and that he won't pay to see a genuine death. The fact that it's all an elaborate hoax on film is essential to the system's functioning, Tarantino explained. This is why he is able to watch the gory scenes in movies; he knows they are all make-believe.
Tarantino went on to argue that animals like flies, dogs, rats, and llamas don't care about the film. Because he is not willing to pay to see genuine death on screen, he has no interest in killing or witnessing the killing of any animals. The director objects not just to the graphic nature of the violence but also to the fact that it would make viewers question whether or not they were seeing a film or a real-life event.
Tarantino had said he would leave the business when he was 60, and that day has come. He had previously stated his preference for working tirelessly for 30 years before calling it quits. He dislikes efforts that yield fewer and fewer results. Since movies these days primarily exist to be seen on streaming services, the timing may be right for Tarantino to retire. He has said there are "diminishing returns" at this stage of his career.
Multimillion-dollar movies are being made all the time, yet only a fraction of the population ever sees them in cinemas.
"The Movie Critic," Tarantino's next feature, is under preproduction at the moment.
Copyright 2023, DailyDig.com