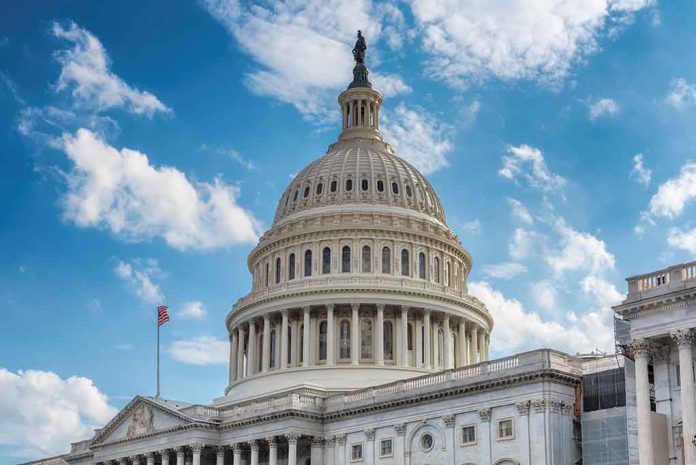 (DailyDig.com) – Despite the GOP's underwhelming performance in recent election cycles, Republicans gave Ronna McDaniel a fourth term as chair of the Republican National Committee (RNC) on Friday, January 27.
Members of the national group's governing body usually vote for the RNC chair. To win, a candidate must get a majority of the votes.
The GOP missed a chance in the 2022 midterm elections to reclaim the Senate majority from Democrats, although they barely gained the majority in the House. This defeat for the GOP came prior to the chairwoman's triumph. Republican losses in the House in 2018, the Senate in 2020, and the White House in 2020 were also under her leadership.
Due to the unsatisfactory election results for Republicans while she was in leadership, McDaniel's competitors' supporters voiced dissatisfaction with her leadership and demanded that the RNC be run differently.
According to McDaniel, the RNC successfully conducted the midterm elections by setting up the necessary conditions for voter turnout. Although McDaniel didn't specifically mention Trump in her remarks or refuse to hold the former president responsible for the party's performance in the 2022 midterm elections, she did acknowledge that the party had difficulties with its nominees, an issue that several Republicans believed to be due to his influence. She made a promise to unite the Republican Party and said Democrats would hear them in 2024 in an address earlier to RNC delegates.
In the election for RNC chair, McDaniel defeated a field of rivals that included the former vice chairwoman of the California Republican Party, Harmeet Dhillon, the CEO of MyPillow, Mike Lindell, and New York Representative Lee Zeldin by collecting 111 votes out of 164 polled. Dhillon garnered 51 votes, followed by Zeldin with one and Lindell with four.
Some commentators argued that McDaniel had little impact on her personal popularity amongst party members and that Trump's continuous influence was the reason why she became more popular. According to political scientist Paul Quirk, "she has catered to his preferences on rules for delegate selection, the sharing of campaign funds, and other issues."
Copyright 2023, DailyDig.com