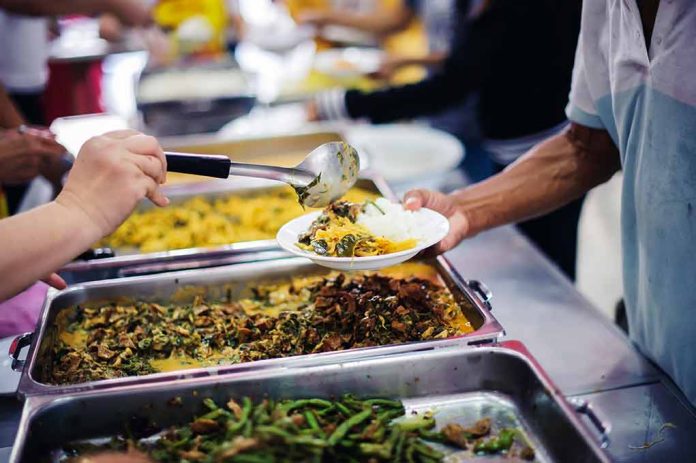 (DailyDig.com) – A trip to the biggest food bank storehouse in the country provides some ominous signals as economists analyze statistics on employment, finance, rising prices, lodging, and other factors to assess if the US is poised for a recession.
The level of demand now exceeds that seen during the pandemic. The number of people relying on food banks has risen by nearly half in the past year. In April, in excess of 11 million families received free food, an increase of 15% from last year.
The main contributor is inflation. Since the pandemic started in 2020, food prices have risen by 23%.
Since the government provided additional aid throughout the pandemic, it's not unexpected to observe additional demand this year, according to Craig Gundersen, a 'Feeding America' researcher. People didn't have to worry about paying for housing because unemployment compensation exceeded wages, SNAP benefits increased, and stimulus money was available.
According to Northeastern University professor John Lowrey, such a level of need for free meals isn't a favorable indicator for economic health. It may be a sign of a coming economic downturn. People who visit a food bank for the first time may not feel ashamed about doing so, since they simply cannot afford to buy food elsewhere.
The debate over increasing the nation's borrowing ceiling has become embroiled in the topic of government food assistance. Biden has stated that reducing food aid will hurt people in need in the US.
According to Michael McKee, 'Blue Ridge Area Food Bank' CEO, current events show the increasing prevalence of "food insecurity" in the US stemming not only from inflation but also from salaries that have failed to keep pace with rising prices.
Debra Shoaf is the CFO of a private organization that distributes food in 29 counties across Georgia with the help of individual and business donations, along with government subsidies. According to Shoaf, who is also with the finance group for 'Feeding America,' cases have returned to pandemic levels as seen from reports across the United States.
Copyright 2023, DailyDig.com