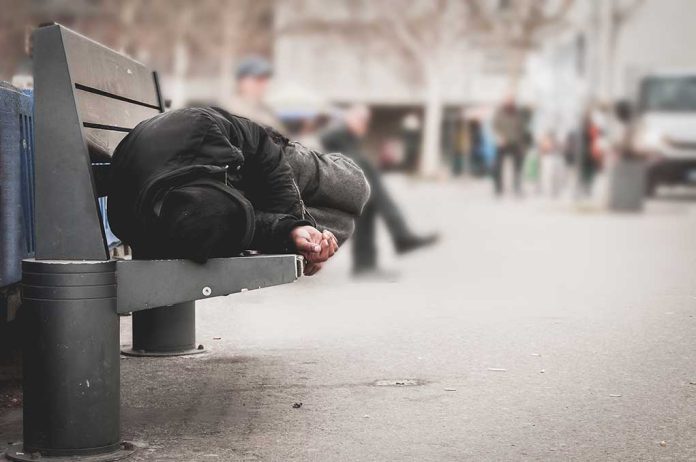 (DailyDig.com) – Robert F. Kennedy Jr., son of the late Robert F. Kennedy and a 2024 Democratic presidential candidate, has advocated for the use of public housing vouchers to alleviate homelessness. At a June 19 appearance in front of a homeless camp in San Francisco, he argued that this is a more pressing issue than paying for war.
Kennedy said the US government might eradicate homelessness by distributing Section 8 vouchers, referred to as housing vouchers, to homeless people. He maintained that this problem should be funded ahead of international projects and even wars. Kennedy said that caring for Americans should be a primary concern and highlighted the fact that 35 percent of the population is on the brink of homelessness because they can't pay for necessities like shelter, food, and transportation.
When asked about the reasons for homelessness, Kennedy said that substance abuse and psychological disorders are factors but not the only ones to consider. He pointed out that even though West Virginia has a high prevalence of substance abuse, its homeless population is rather small. According to Kennedy, there are a number of interrelated causes of homelessness, including a shortage of vouchers for low-income housing. He brought attention to the fact that just one in four low-income Americans presently receives housing assistance.
If elected president, Kennedy said he would focus his attention on fixing poverty and homelessness. In light of San Francisco's ongoing struggle with homelessness, which has prompted growing public concern and contributed to deteriorating living conditions, his idea seems timely. Residents of San Francisco's Mission District were so fed up with the campsites that they donated money to have planters placed on the sidewalks.
Kennedy's plan was an attempt to solve a problem plaguing the whole nation. He hopes to help people in need and reduce homelessness by giving government housing vouchers to the homeless population first.
Copyright 2023, DailyDig.com