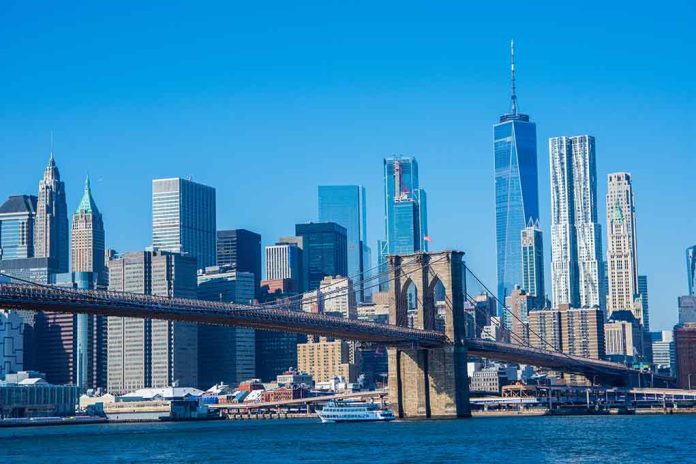 Beloved Pastor A Fraud? – This Report May Send Him To Jail
(DailyDig.com) – On July 24, a pastor in Brooklyn was live streaming a sermon when three armed men came into the church and robbed him and the congregation in attendance. That Brooklyn pastor was none other than the flashy Bishop Lamar Whitehead. While the robbery was shocking, what could be more jarring is to find out the man of faith is also facing legal trouble.
Flashy NYC bishop who was robbed of $1M in jewelry allegedly stole $90K from congregant https://t.co/wtoz45VsyH pic.twitter.com/rOiBxPABG9

— New York Post (@nypost) July 28, 2022
As it turns out, Whitehead, who lost $1 million worth of jewelry, including a $75K Rolex watch, during the robbery, may not be a saint himself. Pauline Anderson, 56, claims the clergyman stole her life savings after she gave him $90K to buy and renovate a home for her.
The woman noted she only went to Whitehead because her credit wasn't good enough to obtain a mortgage, and her son had received similar help from the bishop. The 56-year-old explained she trusted him because he was a "man of the cloth," according to the lawsuit.
The suit also claims the 44-year-old bishop told Anderson he would pay her $100 monthly, knowing her life savings were her only means of income. However, he allegedly only made one payment at the beginning of 2021. After that, she attempted to get updates about her home, but the pastor claimed he was too busy with his campaign to become the Brooklyn borough president.
The clergyman never helped the woman with a home. Instead, he used her money as a down payment on a $4.4 million house for himself. While that deal didn't work out, he did purchase a $4.5 million apartment complex. Whitehead later allegedly told Anderson he used the money to invest in his company and had no responsibility to pay her back. The 56-year-old is now seeking $1 million worth of damages. The case is currently pending.
Could the recent robbery be Whitehead's karma for seemingly stealing this woman's life savings?
Copyright 2022, DailyDig.com