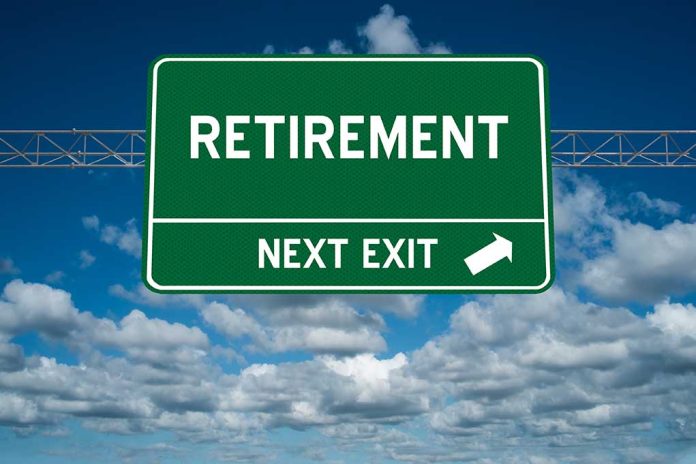 (DailyDig.com) – After almost four decades in show business, Russell Crowe is considering calling it quits as an actor.
Crowe, now 59 years old, reflected on his advancing age in the workplace and his options for the future. He described looking at himself in the mirror and wondering who he was. He mentioned retirement plans in the Czech Republic during the 57th 'Karlovy Vary International Film Festival.'
The star of "Gladiator" considered his alternatives, thinking about how filmmaker Ridley Scott, who is now 85 years old, is still working. He said that maybe Ridley Scott might serve as an inspiration to help him make his decision. Scott's efforts continue to make surprising discoveries as a director. However, it's also possible he'll simply stop acting altogether. What it will be is still up in the air at this point.
Crowe and his girlfriend, Britney Theriot, who accompanied him at the event, may be considering a break from Hollywood. On June 30, the actor, who was born in New Zealand, accepted the Crystal Globe award accompanied by his 31-year-old companion. In recent months, the two have become very close, even going on a global tour together.
On July 1st, he and Theriot began their 'Indoor Garden Party Tour' in Sydney. Crowe, in the midst of his East Coast tour, made a stop at The Bridge Hotel, where Theriot sang backup for him. The actor is constructing a $400 million film studio in Coffs Harbour, which has been called 'Aussiewood,' and the couple is often seen flying between the two cities.
Crowe splits his time between his rural Sydney estate and his 400-hectare farm in neighboring Nana Glen.
In Ridley Scott's 2000 epic "Gladiator," in which he played Maximus, the Oscar winner catapulted to prominence. He has also starred in films such as 2013's "Man of Steel" and 2001's "A Beautiful Mind," a film directed by Ron Howard.
Copyright 2023, DailyDig.com