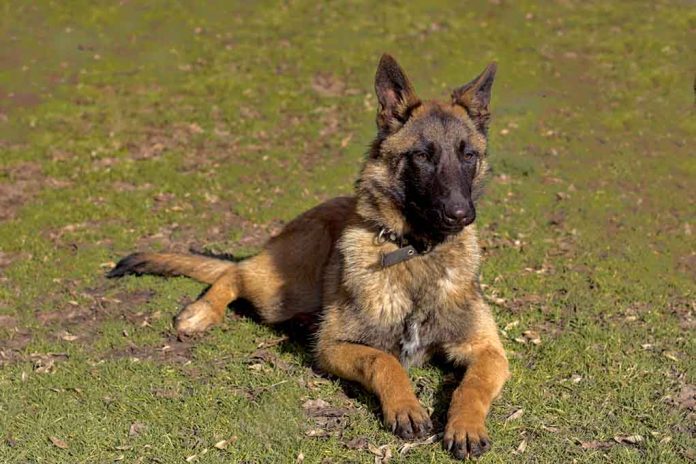 Abandoned War Dog Switches Sides, Joins Fight for Freedom
(DailyDig.com) – Military working dogs have become a huge asset for fighting forces around the world. It's difficult to imagine abandoning a dog after bonding so strongly with it, so soldiers were baffled to find Russian handlers had left one of their own behind to starve. Thankfully, the Ukrainians who found the animal nurtured it back to health. Now, the dog is returning the favor.
Russian special forces Belgian Malinois dog switches sides https://t.co/Vi7AZJug7w

— Daily Mail Online (@MailOnline) May 22, 2022
A report from Daily Mail details how Ukrainian soldiers discovered a 3-year-old Belgian Malinois named Max. They located him in the Mykolaiv region starving and alone after his Russian handlers left him behind. A member of Ukraine's National Guard, Dmitry, told Daily Mail that "Max will serve on the right side," as he now assists his new Ukrainian masters.
Members of Ukraine's military don't understand why the Russians left Max behind, mentioning to Daily Mail the Belgian Malinois is a favorite among guards. The 3-year-old war dog is now hunting mines and saving Ukrainian lives after learning to take Ukrainian commands.
Daily Mail explained that military working dogs are a crucial asset, noting that the British Special Air Service (SAS) and the Special Boat Service (SBS) utilize the breed. Belgian Malinois are also extremely loyal. It appears the right love and care have provided Max with a change of heart just in time to aid Ukraine when they need it the most.
Copyright 2022, DailyDig.com