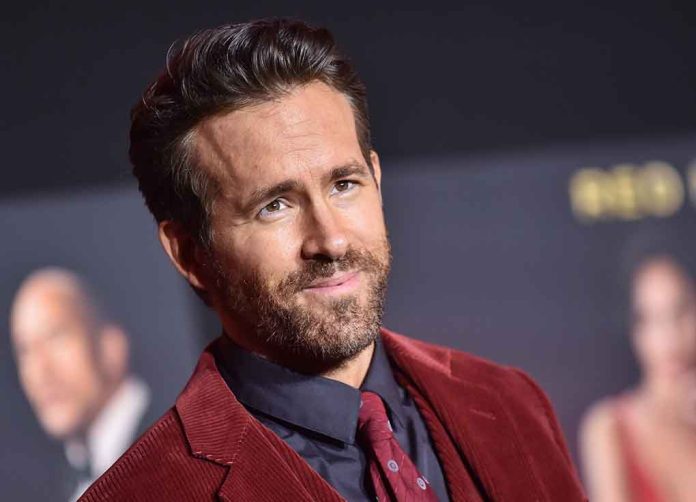 (DailyDig.com) – Ryan Reynolds and his wife, Blake Lively, are parents to four children; he owns a professional soccer club; and he is shooting "Deadpool 3." Fans are predicting that he will go on the celebrity version of "The Great British Bake Off," and here his fans were thinking he couldn't possibly take on any more responsibilities.
Actor Reynolds posed for a picture with the hosts of "The Great British Bake Off," or "The Great British Baking Show," as it's called in the United States thanks to its streaming on Netflix. After sharing a happy, sunny photo with Prue Leith and Paul Hollywood, Reynolds has sparked widespread anticipation that he may make an appearance in the celebrity adaptation of the utterly legendary series. It is scheduled to begin shooting this summer.
From 2012 forward, the "Great British Bake Off" has presented eleven special celebrity charity seasons, including "The Great Stand Up to Cancer Bake Off," "The Great Comic Relief Bake Off," and "The Great Sport Relief Bake Off." Teri Hatcher, David Schwimmer, John Lithgow, Michael Sheen, James McAvoy, Jameela Jamil, Ellie Goulding, and Daisy Ridley are just some of the famous people who have competed in the past.
Since purchasing Wrexham A.F.C., a Welsh football team, Reynolds has been spending a great deal of his time in the United Kingdom. His co-ownership of the football team with Rob McElhenny of "It's Always Sunny in Philadelphia" is featured in the FX documentary series "Welcome to Wrexham." It makes sense for him to integrate into British culture by attending "The Great British Bake Off" and mingling with the 'royalty.'
For every non-British celebrity who believes they can arrogantly win the hearts and minds of a country, appearing on "The Great British Bake Off" is a must. It's possible that Reynolds will either guest host or be a special contestant. Whatever it is, the American public is eagerly awaiting its debut.
No one will find out what happens until the 2024 season of "Celebrity Bake Off" premieres.
Copyright 2023, DailyDig.com