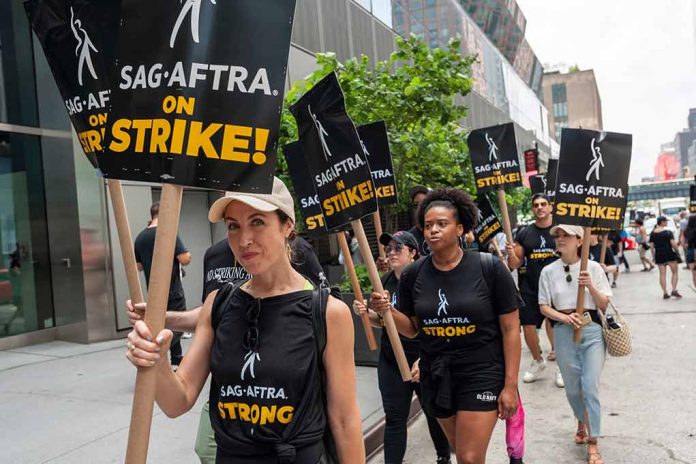 (DailyDig.com) – Despite the ongoing strike by the actors' union against major Hollywood studios over the last few months, Fran Drescher was reelected as the president of the SAG-AFTRA union on September 8.
She expressed gratitude for being given a second term as president. They will not let their important contributions they have all made to this collective artistic form be minimized but rather glorified in these ever-changing times.
Drescher was elected with 81 percent of the members' votes and has served as SAG-AFTRA president since 2021. Maya Gilbert-Dunbar, her rival for the position of president of SAG-AFTRA, polled 19 percent.
Secretary-treasurer Joely Fisher was re-elected with 70 percent of the vote, beating out her opponent, Peter Antico.
The star of the hit comedy "The Nanny" is at the helm of the union as it joins the Writers Guild of America on strike in Hollywood, a situation that has not occurred since 1960.
On July 14, the actors voted to strike for many reasons, including the proliferation of AI and the payment schedule they receive from streaming sites. Drescher's passionate statement in favor of the strike after the union revealed its intentions was well received by regular workers. She believes the cohesiveness of the group will be her lasting contribution.
Gilbert-Dunbar had voiced worry about the length of the strike and questioned the leadership's efforts to reach a new agreement and terminate the strike. During her campaign, the "Southland" star said she would do all in her power to terminate the strike in the first two months of her administration. She also attempted to unseat LA Local President Jodi Long, but was unsuccessful.
It was expected that the union's leadership would win the election, since 98 percent of voters gave their blessing to a strike.
The Alliance of Motion Picture and Television Producers (AMPTP) has not responded to SAG-AFTRA since July 12. A government mediator was summoned into discussions before the actors' strike.
Copyright 2023, DailyDig.com