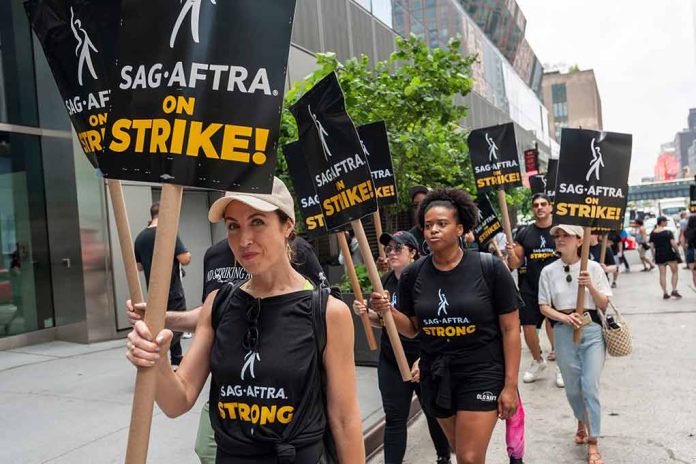 (DailyDig.com) – The fourth season of the acclaimed Jesus the Nazarene series "The Chosen" has been given a dispensation by SAG for continuing production despite the strike, answering the prayers of fans of the show as the biggest strike in decades drags the film and television industries to a standstill.
As soon as the strike started, the program's official Twitter page said that they would be waiting and hoping that the strike would finish soon, which was very doubtful, or that they would be given an exemption and get back to shooting.
The account alludes to a well-known Bible narrative in which a small supply of bread and fish miraculously feeds a huge throng. The Tweet stated that the delay is distressing and will cost a lot of money, but they have five loaves and two fish and pray for the miracle. The rest is up to God.
The Alliance of Motion Picture and Television Producers (AMPTP) has been on strike against Hollywood studios, production businesses, and video streaming services for months. The actors joined them in early July. It's been over fifty years since both unions went on strike at the same time. As a result, numerous projects have ground to a halt since union members cannot work.
Soon after, it was reported that SAG-AFTRA had exempted the series from the strike because it constitutes an independently financed production with little connection to the AMPTP, the umbrella organization of studios that SAG-AFTRA is striking against.
Because of their production's independent finance situation, the show's account on Twitter revealed that SAG had struck an agreement with them. This is the first television series in history to get such a waiver from SAG-AFTRA.
The open letter from Dallas Jenkins, the creator of the show, to SAG-AFTRA was posted on Instagram. He said they promptly provided the necessary documentation. They meet all of the requirements for an exemption. He continued to stand by his production company, saying that they are the "good guys" and treat their performers with respect.
Copyright 2023, DailyDig.com