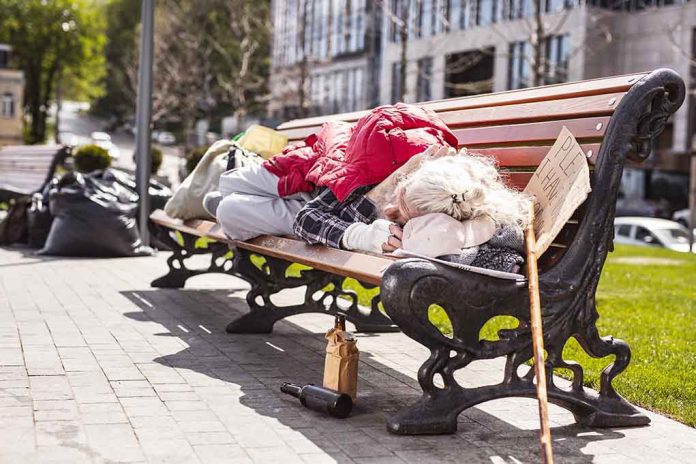 (DailyDig.com) – In an attempt to get people off the streets, San Diego inaugurated the initial effort of the two that they planned to provide sleeping spaces that are safe for the homeless on July 6.
The municipal council is considering erecting upwards of 136 tents which could house as many as 150 individuals. The non-profit group Dreams for Change, which has experience running other safe and secure parking areas for people who reside in their vehicles, will manage the site.
The city's 'Homeless Strategies and Solutions Department' has announced plans to extend its services in order to better accommodate the city's homeless population as a whole. Safer sleeping options, more secure parking, and additional shelter are just some of the long-term, medium-term, and short-term recommendations that Mayor Todd Gloria of San Diego has indicated they will be presenting.
Shelter patrons are not required to be sober, but residents are prohibited from bringing in drugs, alcohol, or weapons because this is considered a 'low barrier' area. Mobile showers, kitchens for meals, and bathrooms will be made available to the homeless.
The action follows the municipal council's decision to outlaw tent encampments everywhere there are spaces for the public. Later this month, the prohibition will go into force.
The 'Department of Housing and Urban Development' (HUD) found that the homeless situation in San Diego, which includes the neighboring county, was the fourth largest in the nation in 2019. As a result, then-Mayor of San Diego Kevin Faulconer approved an $11 million deal to build three 'bridge shelters' for homeless citizens.
Nearly 2,000 individuals, the largest monthly total in over a decade, resided in the suburbs of San Diego in April, according to statistics from the 'Downtown San Diego Partnership.' Recent estimates put the number of individuals living in cars and on sidewalks at around 2,100.
Homelessness services were allocated $81.7 million in Mayor Gloria's proposed municipal budget, which is an increase of over $20 million from the previous fiscal year.
Copyright 2023, DailyDig.com