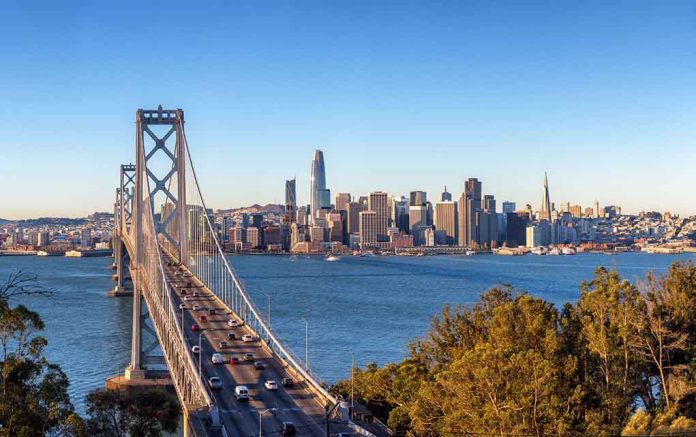 (DailyDig.com) – After a string of robberies, San Francisco stores have begun locking down their freezer sections, making it harder to buy a premade microwave meal.
Since 2020, there have been over 20 business closures in the downtown San Francisco region and over 10,000 reports of theft in 2023.
Customers at one of the Walgreens in the area require the help of the employees in order to get into the frozen food department since the doors are locked. Workers have allegedly said that shoplifters steal all of the ice cream and pizza every single night. On average, they take 20 hits every day. The whole shop seemed to be tightly controlled.
A customer expressed sadness that the nearby Rite Aid had closed owing to high theft losses. She noted that it was regrettable that businesses had to resort to such measures to stay in business.
Customers and employees alike have found the use of buzzers to get access to merchandise to be inconvenient and time-consuming.
An employee at a Safeway store announced his resignation because of the pressure of assisting customers with unlocking their purchases and bringing them to the register. While responding to demands from the liquor section via walkie-talkie, he complained that it was far too much.
After pressing the help button, a client stated she was delayed ten minutes for staff to arrive and unlock the Tide Pods. Now, all she has to do is locate an employee and wave them down. Some consumers prefer making their purchases exclusively online.
A client at a different Walgreens in the city echoed this sentiment, saying that she appreciates the reasoning behind the closed deodorant and toothbrush shelves, but the change has made purchasing a chore. According to her, it's quite annoying. When workers are short, consumers have to wait.
The Bay region was named the second-worst metropolitan region in the country for retail theft in the retail security study of 2022 by the National Retail Federation. Houston came in fifth, after Los Angeles (1), New York (3), and Houston (4).
Copyright 2023, DailyDig.com