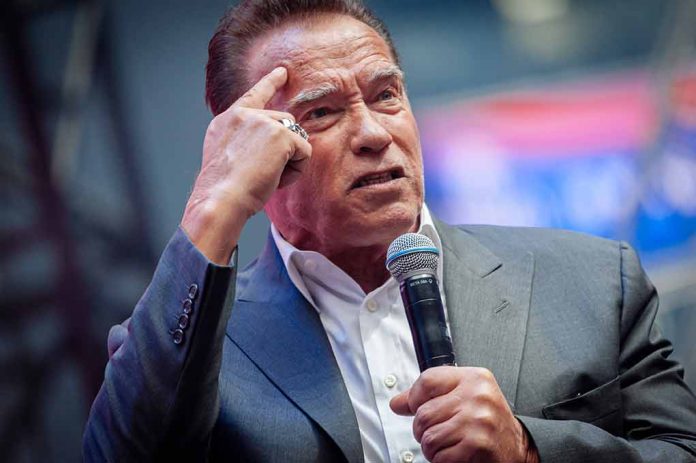 (DailyDig.com) – After hearing Bruce Willis' family announce his retirement from acting, Arnold Schwarzenegger had nothing but appreciation for the actor. Family members of the 68-year-old "The Sixth Sense" and "Die Hard" actor first revealed his diagnosis of a brain condition called aphasia, then updated it to frontotemporal dementia last year.
According to his family's statement, Willis' illness impaired his mental faculties, thus he had to give up performing. Therefore, after considerable thought, he is leaving the profession that has mattered a great deal to him. They're getting through this sad news as a team, and his advice to "Live it up" is inspiring them to do so.
Recently, when questioned about Willis' disorder and retirement, Schwarzenegger spoke highly of the actor. He proclaimed Willis' greatness, and in his mind, he would forever be regarded as a tremendous star, and he has been one for many years. A right amiable man, too.
Talking as one movie star to another, Schwarzenegger noted that he respects Willis' decision to quit due to health concerns. However, in most cases, they do not really retire. When heroes are inactive, they just load up again.
Willis and Schwarzenegger were two of Hollywood's top names in the '80s and '90s. Almost immediately after the Planet Hollywood restaurant chain launched with Sylvester Stallone, they became business partners with him. They then became stars in the subsequent Expendables films.
Late in March of 2023, Willis's last picture, "Assassin," was released with the conclusion to his 'Detective Knight trilogy', titled "Detective Knight: Independence." He turned 68 in March, and his kids, as well as his ex-wife Demi Moore and present wife Emma Heming Willis, were there to celebrate with him.
Meanwhile, Schwarzenegger has starring roles in both the Netflix docuseries "Arnold," which covers his life, and the new action comedy "FUBAR" on Netflix. In addition to his self-published motivational email newsletter sent daily, he is working on a book titled "Be Useful: Seven Tools for Life," which he will eventually release.
Copyright 2023, DailyDig.com