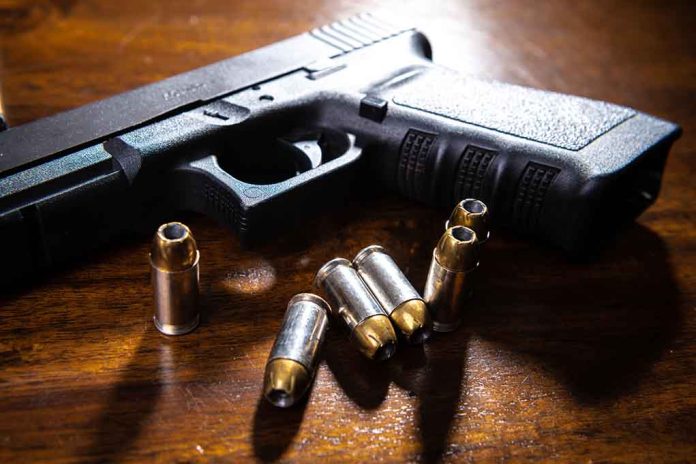 (DailyDig.com) – John Kennedy, a Republican Senator from Louisiana, plans to pursue legal action in response to a new rule issued by the Biden administration that strengthens controls on stabilizing braces for pistols. Kennedy views this as Biden's most recent attempt to undermine the strength of the Second Amendment.
Once Congress is informed of the Biden rule, Kennedy and co- sponsoring Republican Senator from Kansas, Roger Marshall, intend to present a resolution for the Senate to debate. The resolution, which will pass with a vote by simple majority, would negate the Biden administration's rule, which, on Jan. 31, went into effect. It would classify all weapons with stabilizing devices as rifles with short-barrels, which are prohibited from being owned without a federal license per the federal National Firearms Act.
Law-abiding US citizens, estimated at several million, use braces on their pistols, and a lot of them utilize them due to being handicapped. If Congress fails to rectify the ATF's erroneous regulation, numerous legal gun owners "will become criminals in the blink of an eye," according to Kennedy.
According to Sen. Kennedy's staff, the regulation would compel gun owners to register handguns that have stabilizing braces, surrender the weapons, or risk spending ten years in prison as well as up to a $10,000 fine.
Marshall mirrored Kennedy's passion by describing the current administration's persistent assault on Americans' basic right to carry guns as an affront to our nation's founding fathers. It embodies gun owners' worst nightmares. Congress must utilize every measure at their disposal to prevent the ATF from carrying out this unlawful gun confiscation and establishing its newly planned anti-2A gun registration.
After the ATF adopted the new rule earlier this year, several Republican legislators criticized it as an unlawful infringement and a gun confiscation and registry plan.
Kennedy stated that Biden's attack on the US Constitution would not be stopped until we preserve this essential right.
Copyright 2023, DailyDig.com