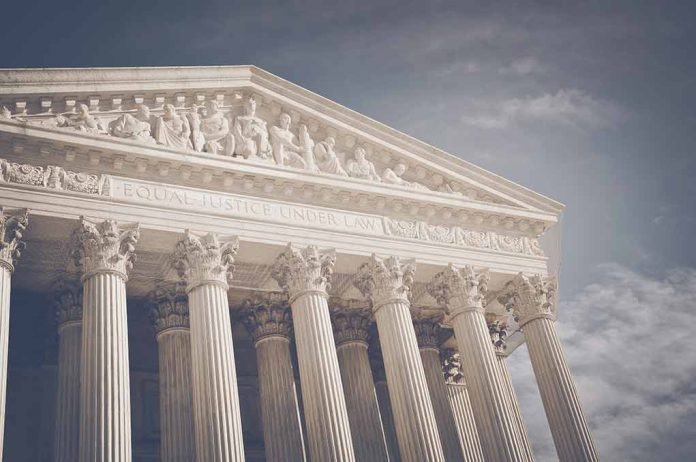 (DailyDig.com) – On April 21, Senator Ron Johnson (R-WI) wrote a letter to Daniel Werfel, IRS Commissioner, and Janet Yellen, Treasury Secretary. Matt Taibbi, a journalist, testified on the Twitter Files during the Weaponization Subcommittee of the House on the day that IRS officers showed up at his house without notification.
An IRS official apparently left a message for Taibbi instructing him to phone the office in four days. The IRS apparently informed him by phone that they had rejected his tax returns for both 2018 and 2021 owing to questions about identity theft.
Mr. Taibbi spoke during the subcommittee on the day the IRS stopped by his house. According to Johnson, the IRS needs to provide a complete explanation to the people of America. Aggressive tactics used by the IRS don't adhere to the agency's usual procedures for addressing taxpayers. The public has a right to know all about this disturbing event.
Johnson wrote the letter requesting more information on their processes, including specifics on dates, times, names, and paperwork. He wants answers to the following particular queries from them:
When did the Internal Revenue Service learn that Mr. Taibbi will be appearing before the House Select Subcommittee on the Weaponization of the Federal Government on March 9, 2023?
Who gave the go-ahead for the March 9th, 2023 visitation to Mr. Taibbi's house? Give their names and positions, please.
Before the alleged house call on March 9, 2023, did the IRS make any attempts to contact Mr. Taibbi? If that's the case, submit any correspondence or call records that detail the IRS's first interaction with Mr. Taibbi.
Any and all files pertaining to the purported IRS agent visitation to Mr. Taibbi's residence on March 9, 2023, especially but not restricted to files pertaining to identity theft concerns about his Tax Year 2018 and Tax Year 2021 filings.
Will an IRS agent ever show up at a taxpayer's house unexpectedly or as the first point of contact?
Johnson asked for a response by May 5, 2023, with the necessary details.
Copyright 2023, DailyDig.com