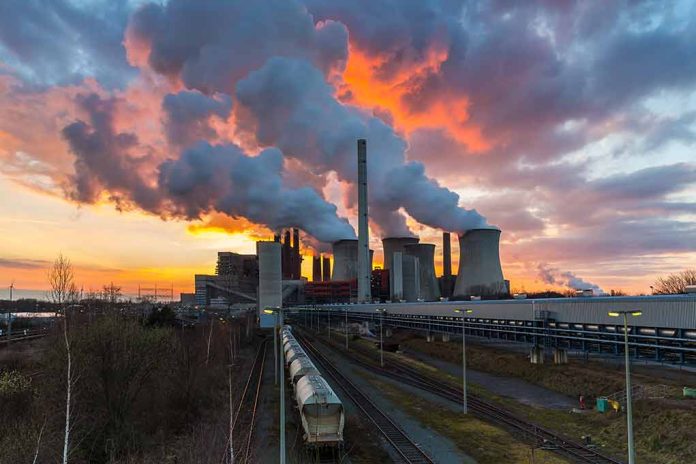 (DailyDig.com) – On April 26th, the Senate voted to reverse an EPA regulation published during the Biden administration that might have significantly reduced emissions of soot and smog-forming gases from heavy-duty vehicles.
The rule at issue, "Control of Air Pollution From New Motor Vehicles: Heavy-Duty Engine and Vehicle Standards," mandates that all manufacturers of engines used in non-road applications (such as power generation and railroads) must adhere to new regulations on the emission of contaminants, warranties, and test methods. This includes manufacturers of engines used in trucks and aircraft. Particulate matter, carbon monoxide, and nitrous oxide are all examples of such pollutants.
The regulation also contained an environmental justice component, which said that the rule was proposed in part due to the fact that low-income and minority populations are more likely to live near major highways, where pollution levels tend to be higher.
The resolution to reverse the regulation was approved by a vote of 50 to 49. One Democrat (West Virginia's Joe Manchin) and all of the Republican Senators voted in support of the measure, while the remaining Democrats and Arizona's Independent Senator, Kyrsten Sinema, voted against it. Republicans in the Senate were successful in getting this law passed mostly along partisan lines, considering the fact that the chamber is now controlled by Democrats.
Nebraska's Republican Senator Deb Fischer spearheaded the effort to abolish the regulation on the grounds that it would have a disproportionately negative impact on small trucking companies. All goods carried by trucks, including clothes, food, and other commodities, will increase in price if the trucking business is subjected to increased inflationary constraints.
The resolution will now go to the House of Representatives, where it has strong support from the Republican majority. If President Joe Biden does not sign the measure or it is repealed, the regulation would stay in place. If he does veto this, it would be the third time he has vetoed a congressional measure during his administration.
Copyright 2023, DailyDig.com