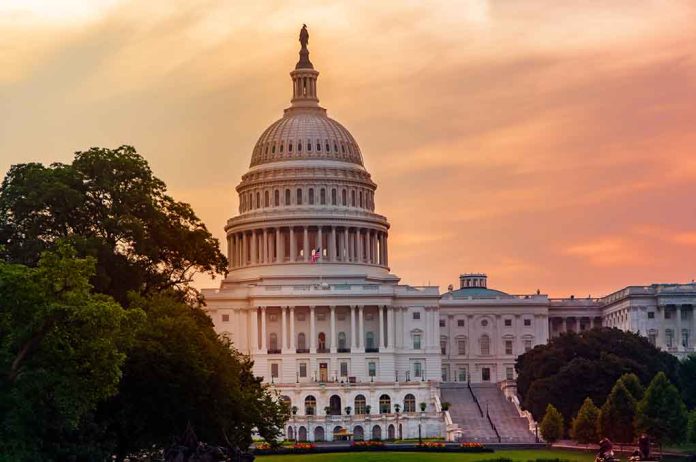 (DailyDig.com) – The technology for satellite phones was made available to all one hundred senators due to rising fears for their safety. Fifty senators agreed to take the phones. Karen Gibson, the Sergeant at Arms for the Senate, who entered office following the incident at the US Capitol on January 6, 2021, is providing the devices to senators as part of a new protocol for security.
According to a DHS statement, satellite phones may help coordinate government services and emergency responses in the event of a crisis that knocks down conventional methods of communication.
When asked about plans to guarantee private and duplicated communication in the event of a disruption, Gibson stated that satellite technology was being implemented. She said that the devices are a safety net in the event of a disaster that knocks down phone service throughout the country. The satellite bandwidth required to use the phones will be covered by funds from the federal government.
She has also created a showroom for senators and their employees to see the latest in their state home office security in the Russell Senate Office Building basement. Protective glass, mail scanning systems, and distress buttons are just some of the anti-attack measures on display in the presentation area.
Gibson testified in April before a Senate committee on the need to keep the safety devices in excellent operating order, and their staff responded to over 622 service requests related to the security systems installed in state offices that year.
William McFarland, Sergeant at Arms for the House, informed lawmakers in April that a program exists to assist them in securing their homes. To ensure the safety of lawmakers holding business in their states of residence, House officials are cooperating with local law enforcement.
Late in 2022, Congress enacted a budget plan that included funding for increased home security. The law mandated that security managers take measures to increase member safety, such as increasing the number of USCP field offices, which would increase the number of cities where Capitol Police provide security, and deploying more officers to those locations.
Copyright 2023, DailyDig.com