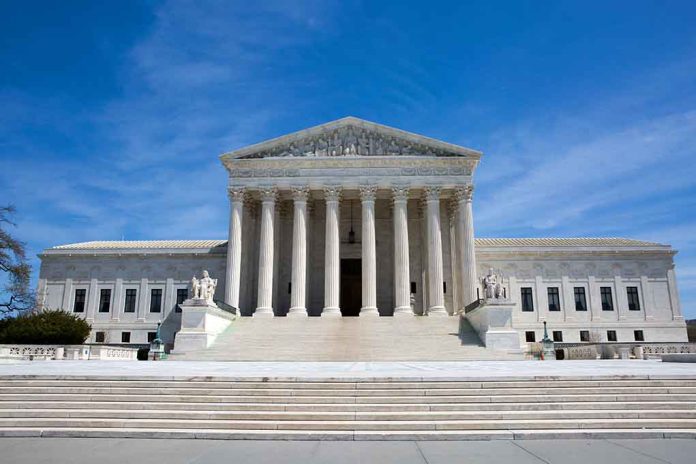 (DailyDig.com) – Senator Dick Durbin (D-IL), chair of the Judiciary Committee, unveiled on March 16 a bipartisan measure to broadcast Supreme Court meetings. Minnesota Democrat Amy Klobuchar and Connecticut Democrat Richard Blumenthal co-sponsored the measure.
Oral arguments have always been public, but courtroom seats are restricted and first-come. In May 2020, owing to lockdowns, the Supreme Court began live-streaming oral arguments. The Supreme Court declared on Sept. 28 that the audio, for the current term, would continue.
Durbin and Senator Grassley (R-IA) reintroduced the "Cameras in the Courtroom Act," which was passed by the Committee 15-7 last year. The law would oblige television coverage of the Supreme Court for open court proceedings unless a majority finds that it violates the right to due process.
Sen. Durbin said that Americans are more interested in watching the Supreme Court's proceedings, from everyday hearings to arguments in elevated cases such as "Dobbs and Bruen." Putting a spotlight on the Supreme Court's chambers promotes openness, accountability, and public awareness of government concerns.
Senator Grassley said the federal judiciary has a huge influence on Americans' everyday lives and their future generations, but few people get to observe the legal procedure. Bringing cameras inside the Supreme Court will boost openness and public trust in the system.
While divided, most justices reject courtroom cameras. John Roberts, the Chief Justice, claims it would slow the Court's proceedings. He stated that it would be useful in educating more people about the court's operations, but that is not their duty. Cameras allowed in the chambers would hinder our constitutional duties.
At her 2009 confirmation hearing, Justice Sotomayor said she liked cameras, but in 2015, she said the "temptation to grandstand" in view of cameras is too powerful. The court writes down every decision they make. It is clarified, defended, and presented. It won't be possible to do that during the proceedings.
Justice Barrett suggested that she might support cameras at her Senate confirmation. She would consider permitting cameras in the chambers.
Copyright 2023, DailyDig.com