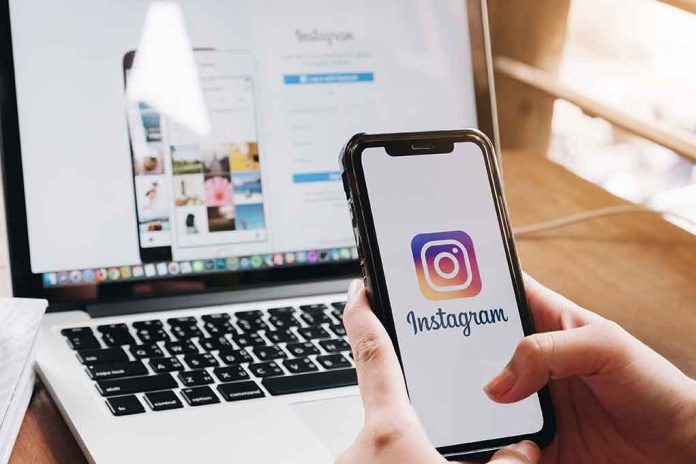 (DailyDig.com) – Big Tech has grown exponentially in the past decade, rapidly becoming a part of everyday life for some people. Social media is particularly popular, spreading to virtually every age group; some users are as young as 13. A group of senators is responding to concerns about child safety in the online sphere by pressuring Instagram to implement new protective measures for kids.
During their "Protecting Kids Online: Instagram and Reforms for Young Users" hearing, Senators Marsha Blackburn (R-TN) and Richard Blumenthal (D-CT) implored Instagram head Adam Mosseri to support suggested regulations for Big Tech. The hearing is the latest development in an ongoing effort to explore the impact of social media on children and teens.
Senators Pressure Instagram Chief Adam Mosseri To Support Big Tech Regulations On Child Safety https://t.co/s2HHPV73lC

— Daily Caller (@DailyCaller) December 8, 2021
Senators at the hearing convinced Mosseri to provide access to backend statistics so that third-party groups could do their own research and to increase the transparency of algorithmic data. Mosseri's written testimony shows that he's open to the idea of government oversight of social media, but he ultimately prefers self-regulation within the industry.
Leaders also mentioned that Instagram Kids, a variant of Instagram targeting 10 to 12-year-olds, should be suspended. Mosseri disagreed with this notion but did commit to requiring parental consent for under-13s who wish to use the platform.
Blackburn and Blumenthal's bipartisan effort seeks to make the online sphere safer for young children and teens. It's good to see that Mosseri at least somewhat agrees with their intentions, even if he disagrees with specific reforms.
The children of America and the rest of the world are the planet's future. We all have a role to play in ensuring they reach adulthood without facing harm.
Copyright 2021, DailyDig.com