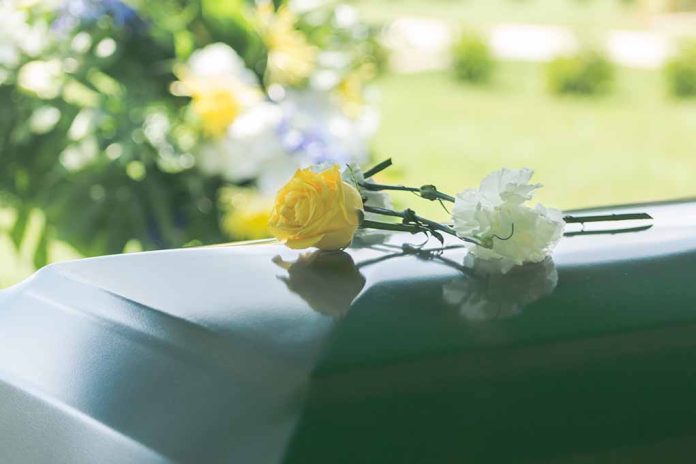 (DailyDig.com) – Mexican-born character actor Sergio Calderón, whose work included "Pirates of the Caribbean 3: At World's End," "Men in Black," and "The In-Laws," has passed away at the age of 77.
On May 31st, he passed away in an LA hospital, surrounded by loved ones. He had been admitted to the hospital before for pneumonia, but that may not have been the cause of his death.
In the Arthur Hiller comedy "The In-Laws," released in 1979, Calderón portrayed Alfonso. The part ultimately led to his receiving a SAG card. Fans of Barry Sonnenfeld's original "Men in Black" from 1997 may recognize him as the extraterrestrial illegal alien's "head on a stick" as he tries to traverse the border between America and Mexico.
In Sergio Leone's 1971 film "Duck, You Sucker!" Calderón played a rebel from early 20th century Mexico, and in John Huston's 1984 film "Under the Volcano," he starred alongside Albert Finney as the ruthless head of police of Mexico.
In the 1983 pilot episode of "The A-Team" on NBC, he played the colorful outlaw Malavida Valdése, and in an episode of the show's third season, he played the river pirate El Cajón.
In 2007's "Pirates of the Caribbean 3: At World's End," Calderón played the role of Lord Captain Vallenueva, a Spanish pirate.
Calderón was born on July 21, 1945, in a small community. When he turned 10 years old, his family relocated to Mexico City. Then he had his film debut with John Huston in "The Bridge in the Jungle" in 1970.
A total of 30 or so films may be found on his resume, including 2003's "The Missing," 2010's "Little Fockers," 1972's "The Revengers," and 2008's "The Ruins." In addition, he appeared in the FX show's final season, "Better Things."
Calderón's children, Johanna Calderón-Dakin, public relations vice president of 'The Mesulam Group,' and Patrick Calderón-Dakin; SIL Raaj; and grandkids Victoria, Emiliano, and Krishnaavi are among his survivors. His wife, Karen Dakin, also survives.
Copyright 2023, DailyDig.com