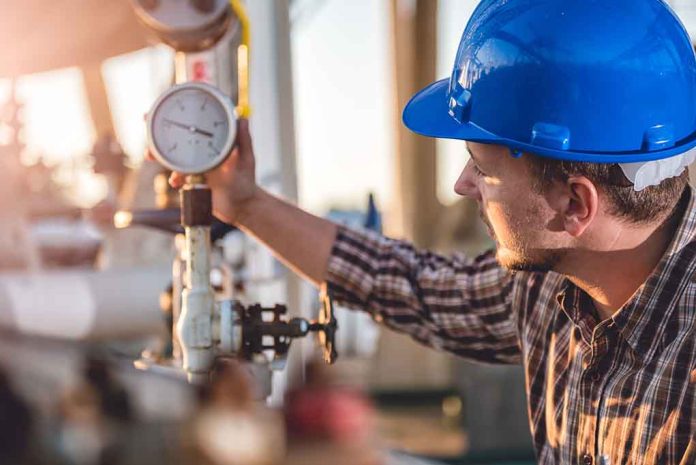 (DailyDig.com) – Experts worry that the energy system can't manage the transition to electric appliances when the regulator in the SF Bay Area phases out fossil fuel appliances. In a March 15 decision, the Board of Air Quality Management decided to ban natural gas heaters in preference of more environmentally friendly electric heaters.
The health of local inhabitants will improve, according to Earthjustice attorney Fernando Gaytan, who argued for the prohibition. Two common household items that we use contribute to pollution and pose risks.
Regulators say that usage of natural gas will lead to nitrogen oxide emissions that contribute to smog, acid rain, and asthma attacks. A Competitive Enterprise Institute employee, Ben Lieberman, argues that these studies are erroneous because they are connected to climate change activists. They support these concerns as pretexts for a larger attack on fossil fuels.
Climate policy, Lieberman stated, has a double-negative effect on electrical dependability. Wind and solar, both intermittent, are gradually replacing reliable sources of power such as coal, nuclear, and natural gas. Increased power use is expected as people transition away from fossil fuels. Adding more appliances to homes will put pressure on the electrical system.
Berkeley's restriction on gas stoves, which affects their cooking of meats seared by fire and charring vegetables over the fire, was challenged in court by the California Restaurant Association in 2019.
According to Wayne Winegarden of the Pacific Research Institute, power interruptions are not uncommon in the Bay Area. In 2022, California experienced record high temperatures and widespread power outages. Governor Newsom urged Californians to limit their usage of electric vehicles between 4-9 p.m. The power grid stress is showing.
In 2000, in the Bay Area, 97,000 people were without electricity because of blackouts, and then, in 2001, then-governor Davis proclaimed an emergency because of the frequency of the outages. Power was cut off to 1.5 million people in March 2001, and 167,000 people two months after that.
Biden's administration is considering a countrywide ban on gas stoves. The number of states and municipalities proposing a ban continues to grow.
Copyright 2023, DailyDig.com