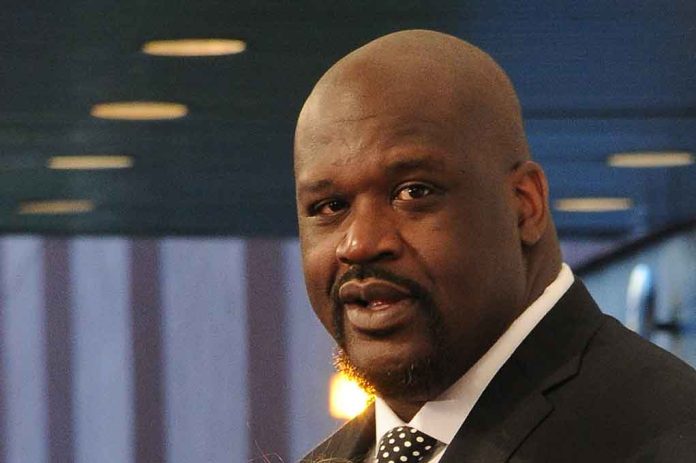 (DailyDig.com) – Shaquille O'Neal has until March 2023 to shed 20 pounds before his 51st birthday. The former NBA star revealed that he has already shed 40 pounds.
"I lost 40 pounds. I need to lose about 20 more, but impressive. Imma get real chiseled up and do an underwear ad with my sons," O'Neal stated.
O'Neal and his ex-wife Shaunie O'Neal have four children: boys Shareef and Shaqir, as well as daughters Amirah and Me'arah. The sportsman also has a stepson, Myles, from Shaunie's prior relationship, as well as a daughter, Taahirah, from his previous relationship with Arnetta Yardbourgh.
The former Lakers star, who turns 51 on March 6, said that he received blood work results that pushed him to seek a healthier diet.
O'Neal admitted that he didn't pay careful attention to what he ate since he was an athlete. Besides his diet (he's trying to cut out bread and soda), he says he's also taking vitamins and drinking shakes, which are frequently comprised of fruits and vegetables mashed into liquid form.
He said that the weight simply slipped off. O'Neal encouraged anyone looking to improve their health to begin by walking for at least 30 minutes every day.
His objective? He desires to sport the Marky Wahlberg appearance and be known as the black Mark Wahlberg.
O'Neal discussed parenting his six children. He expressed optimism that when the time comes for him to enter an old person's home, his children will continue what he initiated. He wants them to add to the generational riches he's built up over the course of his career.
O'Neal described himself as kind, witty, and truthful. He teaches by example, citing his own parenting approach. He advises his children to seek an education, but because he is the example, he concedes that his children are far brighter and more capable of excelling in school than he was. He went on to say that he did it and that he isn't all that bright.
Copyright 2023, DailyDig.com