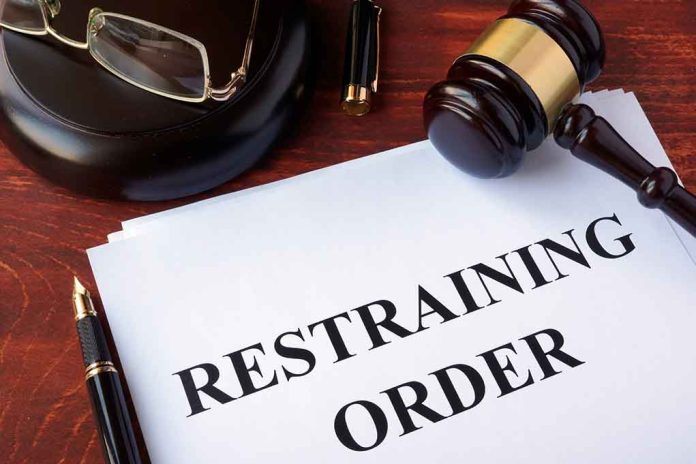 (DailyDig.com) – According to court documents, Daymond John, an investor and "Shark Tank" star, was granted a restraining order on a temporary basis in June against three previous competitors he began doing business with through the program. They have all publicly criticized him for their so-called nightmare business situation.
In his order, Robert Kugler, US District Judge, said that all of the postings made by members of a single family were derogatory, insulting, or both and are likely to have an effect on John's and DFV's reputation, goodwill, and reliability. John's reputation has been damaged as a result of the postings, and he must now work to repair the damage.
Ex-NFL player Al "Bubba" Baker and his wife Sabrina, along with their daughter Brittani, are permanently barred from discussing what transpired with John after their 2014 participation on the reality TV program on ABC, citing an injunction issued in federal court on July 21 in New Jersey.
According to the judgment, the Bakers, the people behind "Bubba's Q Boneless Baby Back Ribs," must also remove the negative social media postings in which they discussed their business connection with John and claimed that he attempted to seize control of their company.
On "Shark Tank" in season five, they featured the Bakers, who agreed to an offer on-air from John to invest $300,000 in exchange for 30% of their rib business. They said the original offer was changed off the air for 35% ownership for only $100,000.
In his verdict, the judge cast doubt on the Bakers' intentions, noting that they apparently weren't trying to better the firm. He said that the Bakers' hatred for John, the Rastelli Foods Group, and Daymond John's company DF Ventures, outweighed any financial benefits they could have gained by settling their differences with those parties amicably. The Bakers had contracted with Rastelli Foods Group, a meat processor, to conduct business with the family and John.
John claims the view of the federal court, the record, and the facts all show that he did nothing illegal and has been completely honest and forthright throughout his whole business career.
Copyright 2023, DailyDig.com