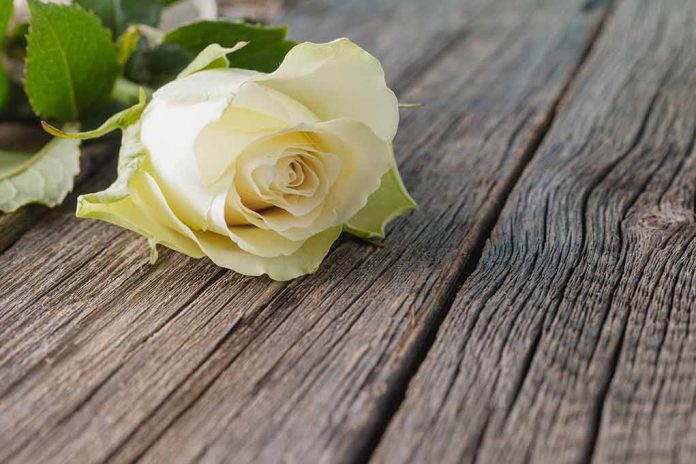 (DailyDig.com) – Sharon Farrell, who played the mother of a homicidal baby in "It's Alive" and had supporting roles alongside Steve McQueen and James Garner in "The Reivers" and "Marlowe," both released in 1969, has died at 82.
She died on May 15, according to Chance Boyer, her son. Dale Candace Forsmoe, Farrell's sister, said that she had been residing in a care facility for some years.
Farrell also had roles as a hairdresser in 1980's "The Stunt Man", the former wife of Chuck Norris' character in 1983's "Lone Wolf McQuade," and the mother of Amanda Peterson's character in 1987's "Can't Buy Me Love."
During her television career, Farrell was in the serial opera "The Young and the Restless" from 1991 to 1997 and also appeared in the last season of "Hawaii Five-O" in 1979–80.
She was born Sharon Forsmoe on December 24th, 1940, in Sioux City, IA. She traveled to NYC, where she began acting and modeling after joining the American Ballet Company and performing in a tour of "Oklahoma!"
In the film "Kiss Her Goodbye," starring Elaine Stritch, she made her first movie appearance. The following year, she appeared on Broadway in "There Was a Little Girl," starring Dean Jones and Jane Fonda, dancing under the direction of Josh Logan.
In 1962, Farrell acted with Suzanne Pleshette and Tony Curtis in "40 Pounds of Trouble" and opposite Nick Adams in the NBC drama "Saints and Sinners."
Over the years, Farrell appeared in a wide variety of TV shows as a guest star. These included classics like "The Beverly Hillbillies," "Police Woman," "Wagon Train," "The Wild Wild West," "Matlock," "My Favorite Martian," "JAG," "Gunsmoke," "The Man from U.N.C.L.E.," and "McCloud."
In addition to "Not With My Wife, You Don't!" in 1966 and "A Lovely Way to Die" in 1968, she also acted in 1971's "The Love Machine" and 1984's "Night of the Comet."
Survivors include her son Chance (who played a surfer in "Harry and the Hendersons" from 1991 to 1993), her daughter-in-law Mandi, and her grandson, Wayde.
Copyright 2023, DailyDig.com