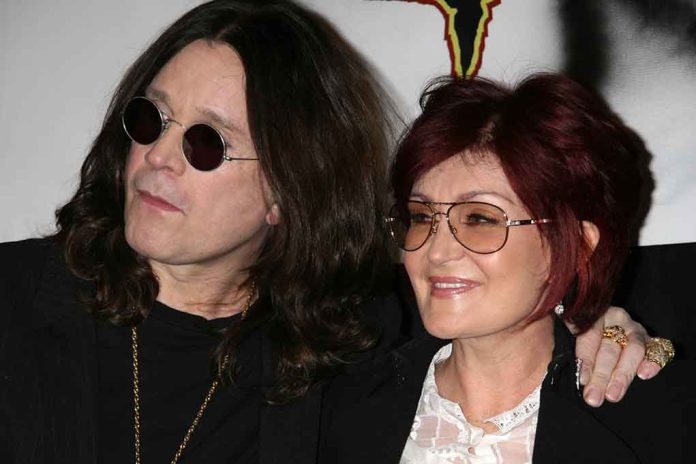 (DailyDig.com) – According to TMZ, Sharon Osbourne was in the middle of filming a television show in California when she experienced a severe medical emergency.
According to sources with firsthand information, everything happened on Friday evening, Dec. 16. On the set of the untitled program being filmed at the Glen Tavern Inn in Santa Paula, CA, Sharon became unwell and had to be hospitalized. There was some ambiguity over whether or not the cameras were active. The hotel was once highlighted on a Travel Channel episode of 'Ghost Adventurers'.
TMZ has been informed by a representative of the Ventura County Fire Dept that emergency medical services personnel answered to a 'medical call' at Glenn Tavern Inn at around 6:30 p.m. on Friday and took a person to the Santa Paula Hospital. Don Aguilar, the Chief of Police in Santa Paula, said unequivocally that Sharon was the ailing party.
When reporters attempted to contact the Glen Tavern Inn, a manager there informed us that there was an emergency, but he failed to offer any further information. They don't really know Sharon's current state.
Sharon has been through a difficult time lately. She has been tending to the needs of her husband, the legendary rock and roll performer Ozzy Osbourne, who is afflicted with Parkinson's disease in addition to other health problems.
5:40 PM PT — Jack Osbourne has issued a reassuring update on the condition of his mother, stating that she is out of the hospital and is now back at their residence after receiving the medical discharge from the hospital.
In addition to this, he claims that she was working with him on a new installment of "Night of Terror," and he wants to express his gratitude to those who sent their thoughts and prayers. Jack Osbourne has also stated that he intends to grant Sharon the freedom to discuss what transpired with her at her own pace and under her own conditions.
Copyright 2022, DailyDig.com