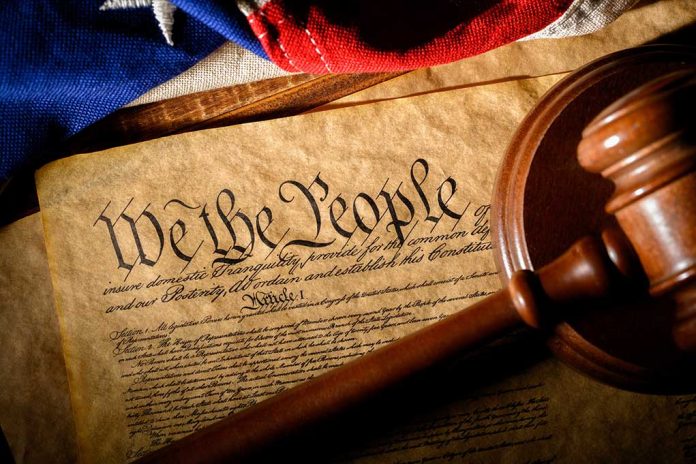 (DailyDig.com) – Support is growing nationwide for a group of sheriffs whose first priority is to uphold the United States Constitution.
In 2011, Richard Mack, a former Arizona sheriff, established the Constitutional Sheriffs and Peace Officers Association (CSPOA). Members believe that elected sheriffs have a responsibility to local communities to resist the unfair or unconstitutional laws of a federal government that has gotten out of control.
Mack stated that officials of law enforcement agencies at the local level need to realize they are not obligated to investigate or prosecute violations of such laws as a means to attain this goal.
Sheriff Dar Leaf is a member of the CSPOA's board of advisors. According to him, the sheriff's primary duty is to keep the community safe from evil. When the government is corrupt or abusive, the sheriff steps in to keep the people safe.
The sheriffs have spoken out against things like claims of election fraud, gun control, and public health regulations like masks, lockdowns, and other freedom-restrictive rules.
At least thirty states have been represented in the group's five years of public events, which have included meetings, rallies, trainings, and speeches. In about thirteen of the states, the organization has trained law enforcement officials formally on its constitutional curriculum. The course has been accepted for police officers' CEUs in six different states.
Some experts fear that this kind of training is dangerous to democracy. One person said it's part of a larger insurrectionist philosophy that gained traction after the election in 2020.
Many sheriffs join the organization with good intentions but little knowledge, according to Amy Cooter, director of research at the Middlebury Institute Center. However, this does provide the chance for certain sheriffs to practice extremism by ignoring genuine, authorized, and legal commands.
About 3,000 sheriffs are paid for by taxpayers throughout the country. They are the top police in their respective counties and the only peace officers that are voted for instead of appointed. They are responsible for the administration of justice in their areas, including the appointment of deputies and prison staff.
Copyright 2023, DailyDig.com