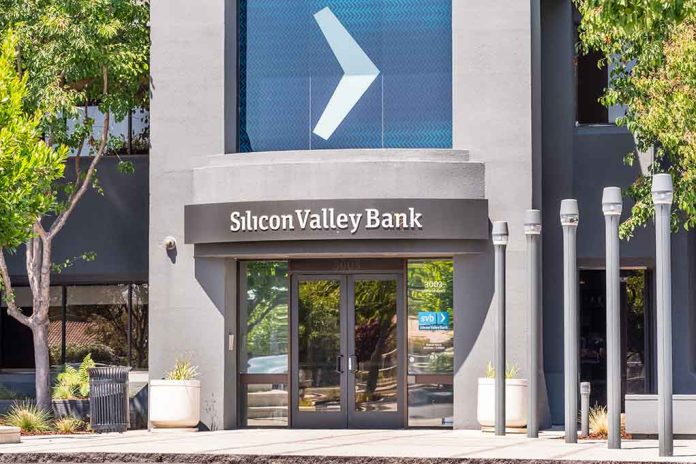 (DailyDig.com) – Four decades of Silicon Valley Bank serving as the IT industry's bank came to an abrupt end on Friday, March 10. The federal government suddenly closed down the troubled company owing to liquidity concerns.
Silicon Valley Bank, a strongly capitalized institution, sought funding on March 8. Their reign was terminated after 48 hours of venture capital fear.
The Fed's higher interest rates to battle inflation hurt SVB. Since many IT businesses are heavily indebted, rising interest rates greatly affect them and their industry.
Friday saw the greatest U.S. banking collapse since the financial crisis of 2008. The company's downhill spiral started Wednesday, when it stunned investors by announcing it needed $2.25 billion to strengthen its financial sheet. The bank, having developed a large technological clientele, collapsed quickly.
According to Restive Ventures fintech investor Ryan Falvey, VCs sparked the panic. Once Silvergate Bank collapsed, VCs ordered their portfolio businesses to shift cash, causing another round of withdrawals.
SVB ran out of funds as startup customers withdrew their deposits to survive inflation. It lost $1.8 billion even after selling every bond that was available to sell. CEO Greg Becker of SVB made a call on Thursday afternoon urging clients to keep calm, which didn't inspire confidence. The stock fell to 60% at the conclusion of trading.
By Thursday's end, depositors had withdrawn $42 billion. By then, SVB had a negative $958 million cash balance and couldn't find adequate collateral. Now, venture capitalists may battle to obtain cash, startups could face the inability to pay staff, and a decimated industry may sink further.
Falvey, a previous SVB staffer, blamed the bank's collapse on internet investors' interconnectedness. Famous funders emailed their startup portfolios to remove money from SVB due to bank run worries.
After SVB shares fell, the bank stopped selling them on Friday. It sought a buyer. Nonetheless, deposits continued to fly out, making sales tougher and ultimately failing.
SVB customers with unrecovered funds face an unclear timetable. The majority of SVB's deposits were uninsured, and it's uncertain when they'll be released.
Copyright 2023, DailyDig.com