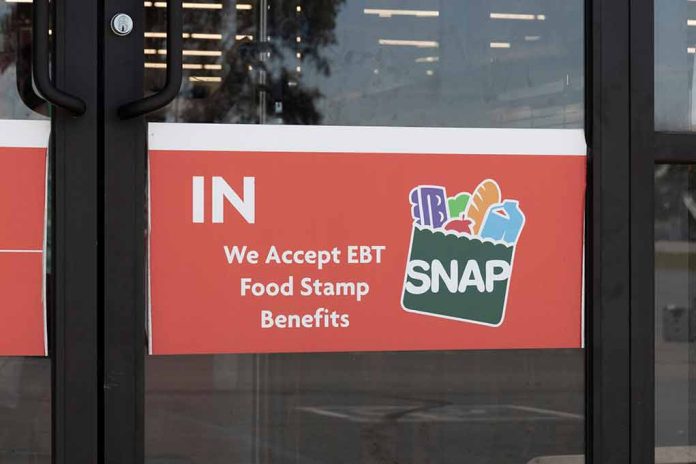 (DailyDig.com) – The United States Department of Agriculture has enacted a cost of living modification which will result in an increase in Supplemental Nutrition Assistance Program (SNAP) payments for millions of United States citizens. SNAP is also known as food stamps.
Inflation has been primarily accountable for the recent shifts in prices, especially at grocery stores.
On October 1, 2023, SNAP's income-qualifying rules, deductions, and maximum allocations will all update automatically.
The June 2022 Consumer Price Index released by the Bureau of Labor Statistics will serve as the basis for the benefit adjustments. Forbes Advisor claims that beginning in October, SNAP monthly payments will rise by 12.5 percent over the previous year.
The new highest monthly SNAP benefit, effective immediately on October 1 in all 48 states and Washington, DC, is $291 for an individual and $973 for a family consisting of four members. Higher benefits are possible in the states of Alaska and Hawaii, and the territories of the U.S. Virgin Islands, and Guam. A family with four members in Alaska may be eligible for benefits of up to $1,937.
Starting on October 1, the highest possible allowance in Hawaii will drop to $1,759 for a family consisting of four members.
As a result of these adjustments, the USDA has announced the following new highest possible benefit amounts for each household:
Family Size:
1 = $291, 2 = $535, 3 = $766, 4 = $973, 5 = $1,155, 6 = $1,386, 7 = $1,532
Each extra person receives $219.
The $23-per-month minimum benefit will not change.
Additionally, the highest possible monthly income eligibility for residents of the lower 48 states, the District of Columbia, the Virgin Islands, and Guam will be raised. Those with incomes at or below these thresholds are eligible for SNAP benefits.
Family Size:
1 = $1,580, 2 = $2,137, 3 = $2,664, 4 = $3,250, 5 = $3,807, 6 = $4,364, 7 = $4,921
That is an additional $557 for each individual.
Individuals and families now receiving SNAP benefits will receive an immediate and automatic increase on October 1 that will continue until September 30, 2024.
Copyright 2023, DailyDig.com